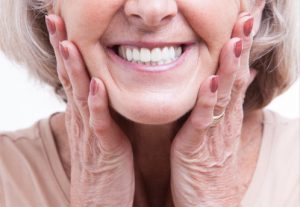 Are you ready for new dentures? Then, you may want to consider recycling your old dentures.
Well, sort of.
Cosmopolitan Magazine recently reported on an Etsy seller that creates hair combs and bracelets from old dentures. Just think—the grandkids can have the pleasure of your smile with them all the time!
But seriously, dentures are a terrific way to keep that smile for yourself and enjoy all the foods you love to eat. Whether you need partial, full or implant-retained dentures, your dentist can help you select the prosthesis that suits you best.