Teeth Whitening – Arlington, TX
In-Office Treatment for Brighter Smiles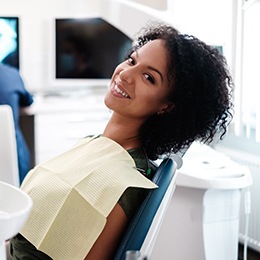 Want a whiter, brighter smile? Professional teeth whitening in Arlington can help you achieve the results you desire. Dr. Douglas Baldwin and our team at Foundation Dental Solutions want you to feel good about the way you look, which is why we use a professional-grade bleaching gel to blast away stains and discoloration, leaving you with a new and improved appearance. Providing safe and effective in-office treatment, you can expect to see noticeable results in as little as one hour. Contact us today to schedule your appointment and let us help you prepare to make a positive and unforgettable impression.
Who is a Good Candidate for Teeth Whitening?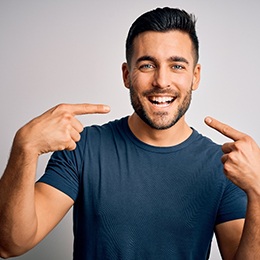 Tooth stains most commonly develop as a result of:
Dark-colored foods and beverages (i.e., coffee, tea, soda, red wine, berries)
Smoking or using tobacco products
Certain medications designed to treat various illnesses
Sugary and acidic foods
Poor dental hygiene
Age
Genetics
While some of these reasons can be avoided, others you simply cannot control. Brushing helps remove extrinsic stains, which are those that exist on the surface and most commonly caused by drinking and eating certain foods and beverages as well as smoking. However, should intrinsic discoloration occur as a result of taking certain medications, it often requires the help of a professional to remedy these yellow and brownish stains.
If you are a working professional or someone who enjoys socializing with friends, family, and colleagues, teeth whitening can be an ideal solution to help brighten your smile. By eliminating the stains on the surface and deep within the layers of your teeth, you can feel more confident in your overall appearance.
How Does Teeth Whitening Work?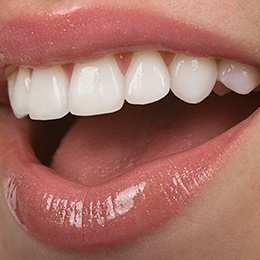 At Foundation Dental Solutions, Dr. Baldwin provides in-office teeth whitening for interested and eligible candidates. You will find that by choosing a cosmetic dentist in Arlington to administer your professional teeth whitening, your treatment will be catered according to your needs. This is what makes it uniquely different than any over-the-counter whitening kit you will find at your local drug store.
In-Office Teeth Whitening
One of the many reasons you might choose in-office teeth whitening is its ability to brighten smiles in as little as an hour. The convenience factor alone makes it an attractive option if you are a busy professional who needs a quick boost on a lunch break. It's also a great way to prepare your smile for an upcoming special event, such as a job interview or wedding. The products Dr. Baldwin uses to administer in-office teeth whitening are proven safe and effective, allowing patients to enjoy the process of achieving a whiter smile instead of dealing with irritated soft tissues caused by improper bleaching gel application.
Tips for Maintaining Your Brighter Smile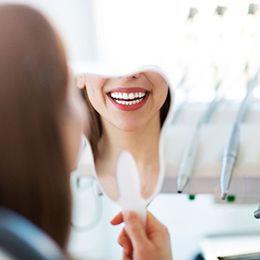 Whitening your smile is an investment in your time and money, so it's important to prioritize how you plan to maintain your results. A few easy tips to remember include:
Schedule touch-ups with Dr. Baldwin if necessary
Avoid consuming foods and beverages that are darkly pigmented and have stain-causing tannins (i.e., coffee, tea, wine, chocolate)
Maintain good oral hygiene by brushing twice a day, flossing once a day, rinsing, and keeping your regularly scheduled checkups and cleanings with our office every six months
Incorporate healthy foods into your diet, including white dairy, as this will help to strengthen your teeth and keep them looking brighter
Understanding the Cost of Teeth Whitening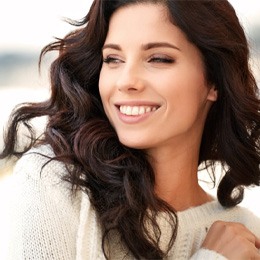 When it comes to the cost of teeth whitening in Arlington, you may wonder if it's a worthwhile investment. After all, countless products are available over the counter at your local drugstore, but are they, too, worth the money? While you may be uncertain about the price tag associated with this type of cosmetic treatment, it's important to remember that no two patients are the same, so the cost will vary from person to person. When meeting with your cosmetic dentist, you'll discover how much you can expect to pay when choosing to whiten your smile.
Factors that Affect the Cost of Teeth Whitening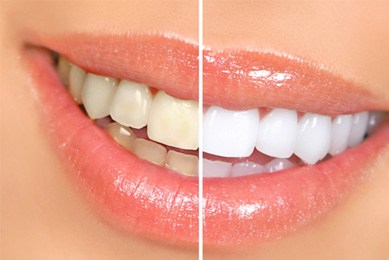 To determine exactly how much you will pay for your teeth whitening treatment, there are several factors that Dr. Baldwin will consider, such as:
How severe are the stains on your teeth
The reasons for your tooth discoloration
The location of your stains
If you require preliminary treatments
Types of Teeth Whitening: What Do They Cost?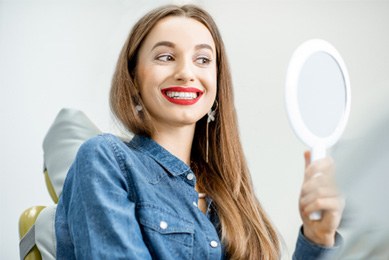 In-office teeth whitening in Arlington is what you can expect to find when visiting Foundation Dental Solutions. Dr. Baldwin can quickly transform your smile using a professional-grade bleaching gel that produces results in as little as one hour. But to help you better understand the average cost of different types of teeth whitening, here is a brief breakdown:
In-Office: The normal price tag for in-office treatment is between $400-$500. However, some cases can run as high as $1,000. The cost is largely dependent upon the needs of the person.
At-Home: Customized whitening kits provided by a dentist tend to cost between $200-$300, as these typically include professional-grade bleaching gel and custom-made trays.
Store-Bought Trays: Known to be one of the cheaper options, store-bought kits may run around $100; however, you'll need to consider the quality and longevity of your results.
Whitening Kit: These are the most affordable at $20-$30 and are usually a one-size-fits-all solution.
Fast Teeth Whitening VS Inexpensive Teeth Whitening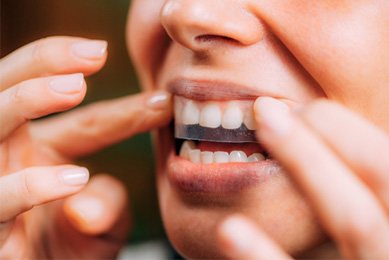 It can be tempting to bypass the added expense of professional, faster teeth whitening and instead, opt for a solution that is easier on your wallet. However, the fact is that the results you achieve with store-bought kits are unlikely to produce the kind of smile you truly desire. These kits cannot reach deep-down stains because the bleaching gel is not nearly as strong as those used by Dr. Baldwin. Also, you're likely to spend additional money on more kits in an effort to try and brighten your smile. As a result, this can lead to increased tooth sensitivity.
By choosing a faster, higher-quality teeth whitening option, you can rest easy knowing that you'll walk away with a smile that is several shades brighter. A cosmetic dentist who knows how to properly administer this type of treatment will make sure that your teeth are free of stains and discoloration, allowing you to enjoy your new smile for several months.
Options for Making Teeth Whitening Affordable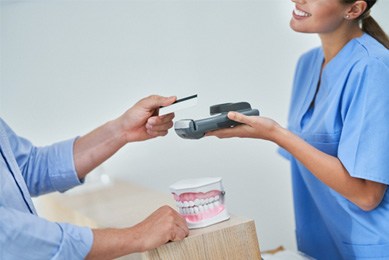 While dental insurance companies will not cover cosmetic treatments like teeth whitening, there are other options when it comes to paying for a brighter smile. At Foundation Dental Solutions, we proudly offer two types of flexible financing: CareCredit and Lending Club. These third-party companies allow individuals to enroll in low-to-no-interest payment plans so that the total cost is broken up into manageable monthly installments.
Teeth Whitening FAQs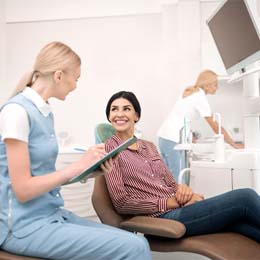 Teeth whitening in Arlington is one of the most popular and effective forms of cosmetic dentistry. Offering great benefits that allow for improved appearance and boosted confidence, it is easy to see why so many people are choosing to brighten their smiles with the help of a skilled professional like Dr. Baldwin. Now that you know a bit more about the process of teeth whitening, you may be ready to jump right in, or you may still have some additional questions. At Foundation Dental Solutions, we want you to be 100% confident in your dental care decisions, which is why we have compiled the answers to some of the most common questions from previous patients. If you don't see yours listed below, feel free to contact us to schedule an appointment!
Does Teeth Whitening Hurt?
It is not uncommon to be concerned about the potential for pain when preparing for teeth whitening. The good news is that your dentist is in charge of completing the process, so he takes ample precautions to avoid any possible irritation. While sensitivity is a concern, your treatment will be customized according to your needs, so if you are prone to this problem, make sure to let Dr. Baldwin know. It can be helpful to space out your treatments, use a desensitizing toothpaste, and avoid hot beverages to minimize the potential for any tooth sensitivity.
Does Teeth Whitening Damage Enamel?
When you have healthy tooth enamel, no, teeth whitening will not pose a risk. However, should you choose to pursue this type of cosmetic dentistry while showing signs of gum disease or tooth decay, the bleaching agent used can lead to potential complications. This is why it's necessary for your cosmetic dentist in Arlington to complete a full exam before clearing you for treatment. Other ways your tooth enamel can become damaged include overuse of whitening products and at-home remedies (i.e., activated charcoal, hydrogen peroxide) to eliminate discoloration.
Does Teeth Whitening Work on Dental Crowns?
Unfortunately, customized restorations like dental crowns and bridges cannot be whitened. They are not porous like regular tooth enamel. If you were to apply whitening products to your restorations, it could compromise the bonding agent holding your crown in place. The good news is you can easily prevent discoloration to your restoration by not smoking, limiting your consumption of dark-colored foods and beverages, and maintaining good oral hygiene. If you are unhappy with any stains or discoloration that have formed on your crown, you can talk to Dr. Baldwin about replacing it with one that better aligns with the rest of your smile.
Is Teeth Whitening Permanent?
No, teeth whitening is not a permanent solution. It does require regular maintenance in order to sustain your results. You may be surprised by how long your whitening treatment will last (typically anywhere from a few months to a few years), but it is dependent upon how well you take care of your teeth. If you begin to slip into bad habits or neglect proper oral hygiene, you'll be looking to touch up your smile much sooner than you think. However, if you brush and floss regularly as well as avoid stain-causing foods and beverages and quit smoking, your smile will remain bright and beautiful for much longer.