Cosmetic Dentistry – Arlington, TX
Transforming Smiles by Eliminating Imperfections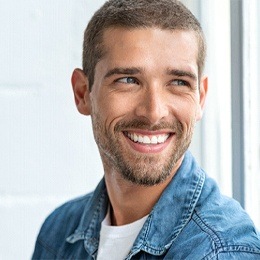 Do you want a smile that stops people in their tracks? Are you looking to make a great first impression at your upcoming job interview? By choosing a cosmetic dentist in Arlington to hide your tooth imperfections, you will notice a dramatic change in the way you look and feel about your smile. At Foundation Dental Solutions, we are pleased to offer an array of cosmetic services, including porcelain veneers, Invisalign, tooth-colored fillings, and teeth whitening. If you want to learn more about each of these treatments and which one is right for you, contact our dental office today to schedule an appointment to discuss your options for cosmetic dentistry in Arlington, TX.
Porcelain Veneers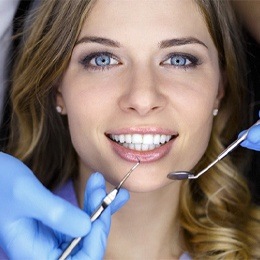 Using small, ultra-thin shells, porcelain veneers fit snugly over the surface of your teeth, covering any and all imperfections. Whether you have chips, cracks, stains, discoloration, gaps between your teeth, minor misalignments, crooked or misshapen teeth, these wafer-thin coverings are customized to give you a natural look and feel. Plus, they're much more stain-resistant than traditional tooth enamel. The process to receive porcelain veneers often takes two appointments, but once they are put into place, you can expect them to last a decade or more with proper care and maintenance.
Invisalign
Do you have crooked, overcrowded, or gapped teeth? Maybe your bite is misaligned and is causing chronic jaw pain? These types of orthodontic issues can be remedied with the help of Invisalign. Using clear, plastic aligners, your teeth will gently shift in the right direction over the course of 12-24 months, depending on the severity of your individual case. Not only is this a more discreet and subtle alternative to traditional metal braces, but you will have greater flexibility during treatment, and you'll see results much quicker! Invisalign uses no wires or brackets, so you'll never have to worry about soft tissue irritation or being unable to enjoy the foods you love.
Tooth-Colored Fillings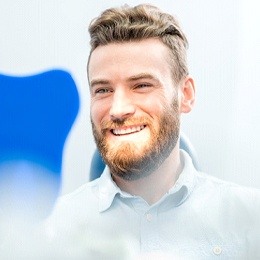 When cavities develop, the only effective way to restore your tooth's structure is to insert a filling. Fortunately, traditional amalgam isn't the only option. Tooth-colored fillings make it possible to fix this common dental problem without compromising your appearance. Using composite resin that is matched to your natural tooth color, we will fill the cavity and seal it off to prevent further reinfection. The resin is placed directly onto the tooth enamel and sculpted to lay flat against your tooth. A curing light is used to harden it into place, making it virtually impossible for anyone to notice you've had work done on your smile.
Learn More About Tooth-Colored Fillings
Teeth Whitening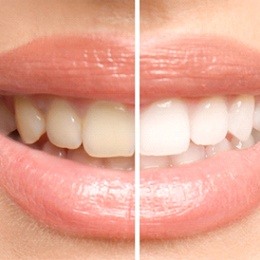 Stains and discoloration can develop for a variety of reasons: age, consuming too many dark-colored beverages, smoking, etc. No matter the reason, we are happy to provide teeth whitening as a cosmetic service. Using professional-grade bleaching gel, we can blast away stubborn surface and deep-down stains, leaving you with a whiter, brighter smile in less time than it takes with one of those over-the-counter whitening kits. By opting for professional teeth whitening, you can guarantee high-quality results that will last with proper care.
Learn More About Teeth Whitening
Understanding the Cost of Cosmetic Dentistry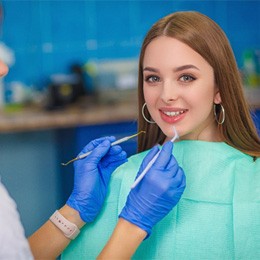 The cost of cosmetic dentistry in Arlington is one of the most defining factors for patients considering treatment. It's natural to wonder how much you can expect to pay for your new smile, but it cannot be determined until you schedule an appointment with Dr. Baldwin. It is during this visit that he will evaluate your smile and incorporate the different variables that will ultimately come together to formulate your cost estimate. We'll then discuss available payment options to make the financial side of treatment easy and stress-free.
Which Cosmetic Dental Service is Right for Me?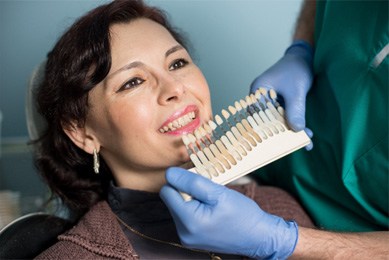 There are many different options for cosmetic dentistry at Foundation Dental Solutions. Below are the available treatments we offer, each at different price points:
Porcelain Veneers: Porcelain veneers are thin sheath coverings that fit over the front surfaces of your teeth to hide imperfections of all types. Crafted and placed in just two appointments, they do require the small removal of tooth enamel, making them semi-permanent. As a result, they are costlier than other cosmetic options but can last a decade or longer with regular care.
Teeth Whitening: Teeth whitening is highly affordable for most patients and offers a quick and easy way to eliminate stains and discoloration above and below the gumline.
Invisalign: Straightening teeth takes time and money, which is why Invisalign is more expensive but also a worthwhile investment. When teeth are crooked, gapped, or misaligned and causing problems with your oral health, it can be beneficial to pursue orthodontic treatment as opposed to more cosmetic solutions.
Tooth-Colored Fillings: When a cavity forms, having a tooth-colored filling instead of using traditional amalgam is sure to not only better protect your tooth but also provide a more pleasing aesthetic.
Cosmetic Dentistry Can Be An Investment Worth Making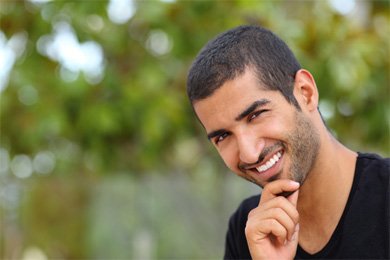 When meeting with your cosmetic dentist in Arlington, you'll quickly learn that there are many unique benefits to cosmetic dentistry that make it a worthwhile investment. Not only will you see a noticeable difference in your appearance, helping you to feel more confident, but you'll also improve your oral health.
By addressing gaps between your teeth, crookedness, or even staining, you are improving the state of your smile. The risk of tooth decay, gum disease, and even jaw pain can be minimized by pursuing cosmetic treatment, which means fewer visits to the dentist's office for restorative or emergency dental care.
How to Make Cosmetic Dentistry Affordable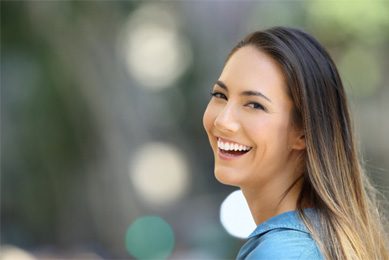 It is true that most dental insurance companies will not pay for cosmetic dental treatments. Because they are viewed as "elective," they are not considered medically necessary. This leaves patients looking for other ways to afford this type of care. Fortunately, at Foundation Dental Solutions, we offer flexible financing through CareCredit and Lending Club. These third-party companies make it easy to apply for a low- or no-interest plan, and the best part is there are no surprise fees! You can spread out the cost of your treatment into monthly installments, making it easy to stay within your budget.