Dental Crowns – Arlington, TX
Seamlessly Repair Your Smile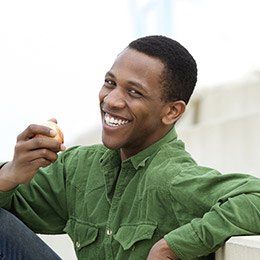 It can be nearly impossible to enjoy all the valuable benefits of a great smile if you have teeth that are damaged or decayed. If you're struggling with these issues, reach out to Dr. Douglas Baldwin and the rest of our team for dental crowns in Arlington . We're dedicated to treating your oral health problems with the innovation, personalized attention, and exceptional quality you deserve. Our dental crowns are designed to restore much-needed stability and structure to vulnerable smiles in a seamless and long-lasting fashion.
What is a Dental Crown?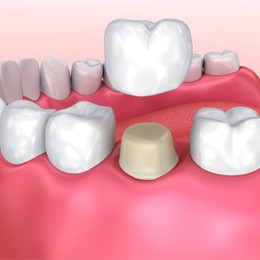 Dental crowns, also commonly known as caps, are customized restorations designed to fit over vulnerable tooth structures. Providing protection against further decay or damage, these crowns can be made from a variety of materials, but most dentists are beginning to use tooth-colored solutions like porcelain that blend in beautifully with a patient's smile. Apart from the esthetic value, however, is their ability to remain durable and stable for more than a decade. As long as patients take proper care of their teeth, they can expect their crowns to remain in place year after year.
The Dental Crown Process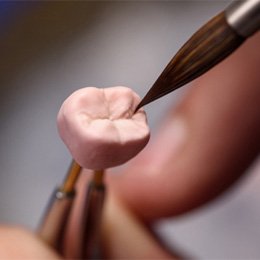 The process begins by clearing away the decayed or damaged tooth structure. Once Dr. Baldwin is finished prepping the area, he will fill in the damaged area with composite resin before filing down the existing structure to ensure a proper fit once the crown is ready for placement.
Once the tooth is filled, we will capture impressions of your smile so that we can send the model off to lab technicians. These skilled craftspeople will create a customized crown based on the specifications and measurements provided.
While waiting for your finalized crown, we will have you wear a temporary crown so that the tooth remains protected in between appointments. You'll need to be mindful of what you eat and how you care for your teeth during this time.
When ready, you'll return to our dental office to have your finalized crown put into place. The entire process can require 2-3 dental visits.
The Benefits of Getting a Dental Crown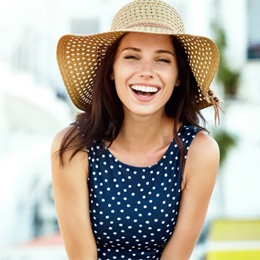 There are many unique benefits that come with dental crowns, and you can expect your dentist in Arlington to go over these advantages during your initial meeting. Having been around for decades or longer, dental crowns are a time-tested, reliable way to repair and rebuild damaged smiles for optimal functionality.
Some of the most prominent benefits include:
The ability to enjoy a more youthful appearance
Possessing greater confidence in your smile
A restoration that can last 15+ years with regular care
An easy-to-maintain restoration
Greater protection for the vulnerable tooth structure
Generate improved oral functionality