Meet Your Trusted Dentist in Arlington
Dr. Douglas Baldwin
Dr. Douglas Baldwin was raised in Grapevine, Texas and educated at University of Texas colleges in Arlington and San Antonio. He created Foundation Dental Solutions with the mission to deliver 5-star service and quality. If you are looking for a dentist who will listen and treat you as an individual, you are in good hands!
Dr. Baldwin ensures he is providing the best care possible by taking part in a staggering number of professional continuing education courses every year. His education beyond dental school has focused on innovative technologies from around the world that he brings to patients in North Texas. For example, Dr. Baldwin has studied at the California Implant Institute, a premier post-doctoral training facility in San Diego that top doctors trust for comprehensive implant education.
His high-tech/soft-touch approach and philosophy of healthy longevity has enhanced the lifestyles of many patients who suffer from dental diseases. In addition,Dr Baldwin is passionate about giving patients what he likes to call a "third set of teeth," or a fresh start with a beautiful new smile.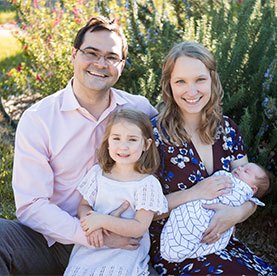 Dr. Baldwin is a general dentist and performs all phases of dentistry, but he has sought to hone special skills in order to provide dental solutions that change lives. Many of Dr B's patients have been suffering from adverse dental conditions for years and are unable to eat wholesome foods or smile without embarrassment. Many of his patients have been let down by previous dental experiences that failed to meet their expectations. Dr. Baldwin has advanced techniques for patients with challenging dental conditions and sophisticated methods for removable and permanent tooth replacement. He is an early adopter of 3D imaging technology, and his software allows him to place a dental implant as a treatment plan is being created.
Dr. Baldwin is a member of the American Academy of Implant Dentistry, the American Dental Association, the Academy of General Dentistry, the American Academy of Dental Sleep Medicine, the Texas Dental Association, and the Fort Worth District Dental Society. In addition, he also has earned a fellowship in implantology from the California Implant Institute.
After work Dr. Baldwin and his family love to gather in the kitchen and prepare creative meals. The Baldwins are true omnivores and enjoy fresh fruits and veggies as much as homemade sausage. On the weekends, Dr. B can often be found making home-brewed beer and he and his brother have won several awards for great results!
Dr. B and his wife, Susan, have a daughter and a son and a bullmastiff named Ruby.