Emergency Dentistry – Arlington, TX
Providing Care When You Need It Most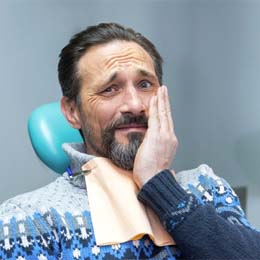 How to Handle Common Dental Emergencies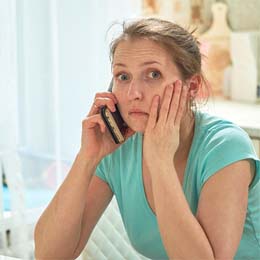 When a dental emergency arises, the first thing you might be tempted to do is go into panic mode, but before you do, why not consider the benefits of remaining calm? By allowing yourself to think clearly, you can better approach the situation and make the appropriate moves to improve your situation long before you arrive at our dental office. Should you experience one of these common emergencies, here are some things you can do:
Toothaches
When pain begins to radiate within one particular tooth, try rinsing your mouth with warm water and using waxed dental floss to dislodge anything that might be stuck between your teeth. If you find that nothing is lodged, it may be that there is an infection inside your tooth, which will require you to schedule an appointment with us as soon as possible. Depending on what your emergency dentist finds, root canal therapy may be necessary.
Chipped/Broken Tooth
If you chip or break a tooth, remember to rinse your mouth out and retrieve the pieces, if possible. After you've rinsed off the debris, bring them with you to your appointment, so we can take a look and determine if there is any way to reattach them. If not, we will begin discussions about ways to treat the problem and restore the look of your smile.
Knocked-Out Tooth
Time is of the essence with a tooth is knocked out. When this happens, retrieve the tooth by the crown and rinse it off. If possible, try to put it back into the vacated socket. If you have no luck, either place it in a container of milk or stick it next to your cheek inside your mouth to keep it moist. Alert us immediately after the incident has happened. This will allow us to block off time for you to come in and have one of our dentists attempt to save the tooth.
Lost Filling/Crown
When a filling or crown falls out, retrieve it and bring it with you to your appointment. It may be possible for us to cement it back into place; however, in the meantime, stop by a local drug store and pick up a dental adhesive. This will allow you to put your restoration back into place for a temporary amount of time.
How to Avoid a Dental Emergency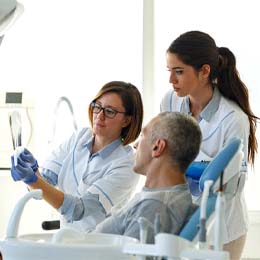 Dental Emergency Cost
Depending on your individual insurance plan, it is likely you will be covered should a dental emergency occur. It is always best to talk to your insurer about out of pocket costs. Much of the cost will be based on the type of treatment you will need in order to fix the problem. If you are unsure of how to deal with your insurance company or don't know what to ask, don't hesitate to ask a member of our team to work on your behalf. They will get the answers you need to make the best decision for your oral health.
Call Right Away for Same-Day Treatment
It can be exceptionally difficult for patients to perform even simple tasks without their complete, functional smile. That's why we offer same-day denture repair! Please contact our dental office to learn more, or if you're ready to schedule a free initial consultation with Dr. Baldwin and his team. We're committed to providing exceptional care to our patients in every way possible. Located in Arlington, TX, we're also happy to welcome new patients from the nearby areas of Fort Worth, Grand Prairie, Mansfield, and beyond.