Emergency Dentist — Arlington, TX
Providing Fast Care When You Need It Most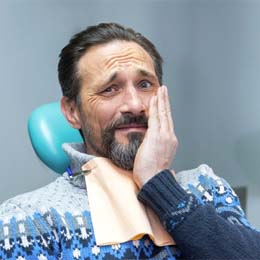 Dental emergencies happen suddenly, and at the most inconvenient times as well. If you're facing what you believe is a dental emergency, please don't hesitate to give our team at Foundation Dental Solutions a call as soon as possible for emergency dentistry in Arlington, TX. We're dedicated to providing customer service that's second to none, and the last thing we want is for our valued patients to struggle through dental discomfort any longer than necessary. We can always schedule an emergency dentistry appointment for you on the day you call, and in the meantime, Dr. Douglas Baldwin and the other members of our staff can provide you with important guidance on how to handle your emergency situation until you're able to reach our Arlington, TX dental office.
Why Choose Foundation Dental Solutions for Emergency Dental Care?
Compassionate & Experienced Dentist with Specialized Training
Same-Day Emergency Appointments Available
We Accept All PPO Dental Insurances & Offer Flexible Financing
What to Do in a Dental Emergency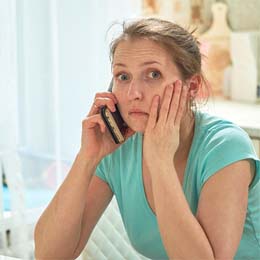 If you or a loved one experiences a dental emergency, don't panic! While this is certainly easier said than done, it's essential that you stay calm so you can act quickly to avoid further damage or pain. In the event of a dental emergency, follow these steps:
Step 1: Call us as soon as you can! We will do everything we can to schedule you for a same-day emergency appointment, and we'll walk you through how to manage your situation until you can reach us.
Step 2: Visit Dr. Baldwin for an exam. Your Arlington emergency dentist Dr. Baldwin will see you right away to eliminate pain, evaluate your situation, and review your treatment options with you.
Step 3: Get the professional care you need. Once we've worked with you to create a custom treatment plan, our experienced team will jump into action to protect your teeth, repair your pearly whites, and get you back to enjoying a pain-free smile.
The Most Common Dental Emergencies
When a dental emergency arises, the first thing you might be tempted to do is go into panic mode, but before you do, why not consider the benefits of remaining calm? By allowing yourself to think clearly, you can better approach the situation and make the appropriate moves to improve your situation long before you arrive at our dental office. Should you experience one of these common emergencies, here are some things you can do:
Understanding the Cost of Dental Emergencies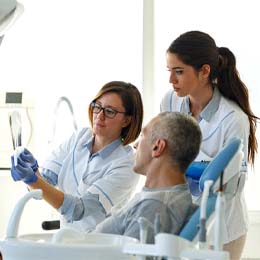 At Foundation Dental Solutions, our team is here to ensure you get timely care when faced with a crisis. While no two cases are alike, the cost of emergency dentistry in Arlington can only be determined once you come in to see Dr. Baldwin and our expert staff. After examining your oral cavity and identifying the problem, we will then create a cost estimate you can review before we begin the necessary treatment.
Every Dental Emergency is Different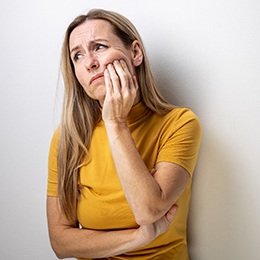 Dr. Baldwin wants to help restore your smile. But the only way to accomplish this is to schedule an appointment to get in to see us as soon as your dental emergency occurs. After we assess your situation and determine which treatment will be the best course of action, we can better explain how much you can expect to spend on your new and improved smile. It is not uncommon for these services to be recommended when treating dental emergencies:
Dental crowns
Tooth extractions
Root canal therapy
And more
While it's normal to be concerned about the cost of your treatment, you can rest assured that our team will go over all the information you need to know before beginning the process of restoring your smile.
Does Dental Insurance Cover Dental Emergencies?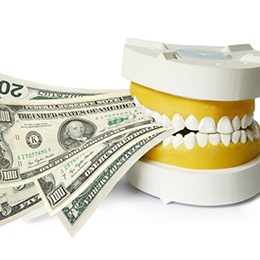 Depending on your insurance plan, it is likely you will be covered should a dental emergency occur. It is always best to talk to your insurer about out-of-pocket costs. Much of the cost will be based on the type of treatment you will need to fix the problem as well as what is left of your annual maximum. There is a good chance that for most restorative services, your dental insurance will pay between 50-80% of the total cost. If you are unsure of how to deal with your insurance company or don't know what to ask, don't hesitate to ask a member of our team to work on your behalf. They will get the answers you need to make the best decision for your oral health.
Other Options for Making Dental Emergencies Affordable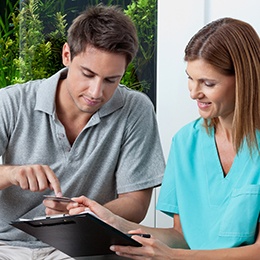 There's no need to be worried about making sure your treatment is affordable. Your emergency dentist in Arlington is pleased to provide alternative ways to pay to keep your out-of-pocket expenses low, including flexible financing through CareCredit or Lending Club. These two third-party companies are designed to offer patients low or no interest payment plans. By enrolling, you agree to pay monthly installments on your treatment, which can make the process of restoring your smile much easier on your wallet.
If you need assistance, our team at Foundation Dental Solutions is here to help. We will go over the cost of your treatment as well as help you identify other payment solutions to keep your expenses low while generating beautiful, healthy results. Contact us today for more information.
Taking Care of Your Smile Can Save You Money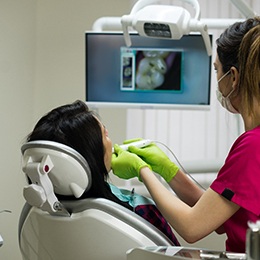 Do you have an infected or damaged tooth that has yet to be treated? If so, you may be looking at paying thousands of dollars to repair your smile. Not all dental emergencies are preventable; however, if you choose to disregard dental pain caused by a toothache or trauma, there is a good chance your treatment will be much more extensive and costly in the long run.
Getting help right away is the best possible solution, as you will not only reduce the likeliness for future problems, but you'll also be able to keep more money in your pocket. Preventive care along with good oral hygiene habits at home is necessary to keeping smiles in optimal condition. It doesn't matter if you don't think you can afford emergency treatment. It's far better to get the help you need early on than wait when the cost of care will be much higher.
How to Prevent Dental Emergencies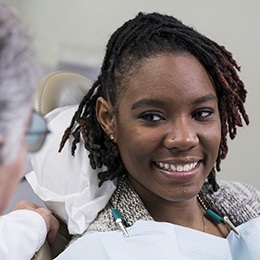 Avoiding dental injuries isn't always easy. A sudden fall while out for a run may not be something you can predict, but there are ways you can prevent dental emergencies in Arlington and keep your smile safer and healthier. Dr. Baldwin and his team at Foundation Dental Solutions want you to know they are available should a problem arise, but if you want to minimize your chances of spending time in the emergency dental office, make sure you're following the helpful tips provided below. If you have any questions, do not hesitate to contact our office .
Visit Your Dentist Regularly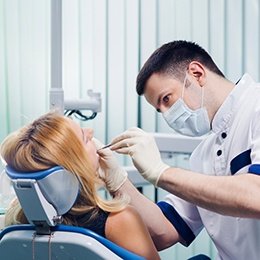 Seeing Dr. Baldwin for your six-month dental checkups and cleanings is one of the most effective ways to safeguard your smile. These visits are designed to ensure no problems exist and that you leave with a smile that is free of harmful plaque and tartar. At-home oral hygiene habits are essential, but professional cleanings are necessary to eliminate buildup that can put you at risk for gum disease and tooth decay.
Maintain Good Oral Hygiene Habits at Home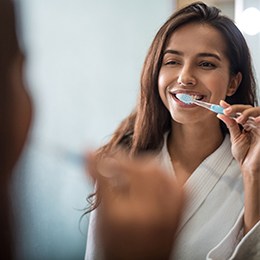 Each time you meet with your dentist in Arlington, you can expect to hear some valuable tips that will help keep your teeth and gums healthy in between appointments. Brushing twice a day for two minutes, using fluoride toothpaste, flossing at least once a day, and rinsing with an antiseptic mouthwash will remove any bad bacteria and food particles that may try to penetrate your tooth enamel and cause cavities. By practicing good oral habits, you reduce your risk for serious toothaches and/or infections.
Be Careful with Your Diet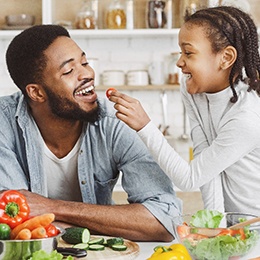 You may not think much about what you're eating and how it will affect your oral health, but you should. Research now tells us there is a clear connection between the mouth and body, which is why you should be mindful of what you consume regularly. Too much sugar and starch can lead to cavities and tooth decay but incorporating healthier alternatives like leafy greens, fruits, vegetables, low-fat dairy, and lean proteins can help build stronger tooth enamel and encourage better gum health.
Wear a Mouthguard To Protect Your Teeth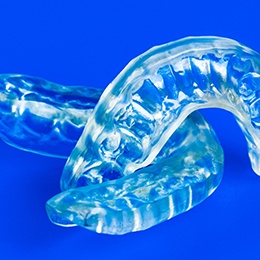 A customized mouthguard is a great investment if you want to better protect your smile. Whether you enjoy playing sports and being physically active outdoors or you tend to grind your teeth at night because of increased stress, these unique devices safeguard your teeth from serious injury. If you're an athlete, a mouthguard can absorb much of the sudden impact. This keeps the hard-hitting tackle or elbow to the mouth from targeting one specific tooth and causing it to break, crack, or be knocked out. If you wear a mouthguard because of teeth grinding, it will keep your pearly whites from touching throughout the night while also reducing pressure and strain placed on your joints and facial muscles.
Use Tools, Not Teeth to Open Packaging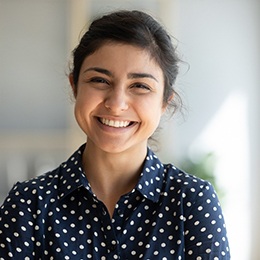 Tools are designed to serve a purpose. Whether it is to cut open a package or pry open a container, they are created to accomplish these types of tasks. When you choose to disregard your tools and instead use your teeth, you are putting your smile at serious risk. Tooth enamel is highly durable, but it can break, become fractured, or crack when experiencing unnecessary amounts of pressure. If you want to stay out of the emergency dental office in Arlington, take the time to find the right tool.
Call Right Away for Same-Day Treatment
It can be exceptionally difficult for patients to perform even simple tasks without their complete, functional smile. That's why we offer same-day emergency services, including denture repair! Please contact our dental office to learn more, or if you're ready to schedule a free initial consultation with Dr. Baldwin and his team. We're committed to providing exceptional care to our patients in every way possible. Located in Arlington, TX, we're also happy to welcome new patients from the nearby areas of Fort Worth, Grand Prairie, Mansfield, and beyond.
Dental Emergency FAQs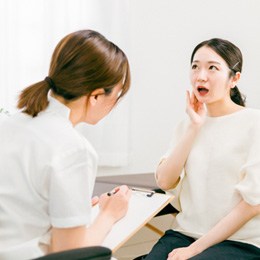 As a dental practice that is devoted to helping patients better understand their oral health, we believe part of this is educating individuals on ways to avoid dental emergencies. When it comes to knowing how to handle certain situations, Dr. Baldwin knows there are often many questions involved. This is why he has taken the time to compile some from current patients. Below, you will find the answers from our skilled experts who can give deeper insight into emergency dentistry and what you can do to avoid a sudden trip to the dentist's office.
Will a toothache go away on its own?
Unless you have a piece of food stuck between your teeth that you can dislodge with dental floss, it's unlikely that your toothache will simply go away on its own. If it does, there's a good chance that a bigger problem exists. If you're dealing with a toothache, call our dental office to schedule an appointment sooner rather than later. Dr. Baldwin can take digital images and determine the underlying cause so that treatment can be provided right away. Otherwise, you might be faced with worsening symptoms that lead to more invasive and complex dental care.
Should I visit the emergency room first for dental emergencies?
The only time you should visit the emergency room for dental care is if you are experiencing increased swelling that is hindering your ability to breathe, continuous bleeding that doesn't cease after 10-20 minutes, or a broken or fractured jaw. All other mouth-related injuries can be seen by Dr. Baldwin and our team at Foundation Dental Solutions. Choosing to go to the ER for a broken or knocked-out tooth will not provide the care you need.
Can I fix dentures that are broken in half?
It may be quite concerning if you discover that your dentures are broken in half, but do not attempt to fix them on your own. The use of any household product that you might use to hold them together (i.e., superglue) will only put the rest of your teeth and gums at risk and leave you with a bad taste in your mouth. It's best to wait and see your emergency dentist in Arlington to determine how best to move forward. This can include having a new denture created or discussing the transition to dental implants.
Is my tooth pain from an infection?
If you start to develop a fever or feel nauseous, it may be that your toothache is the result of an infection. Instead of putting it off and hoping that it goes away on its own, you'll want to make an emergency appointment with a member of our team. We'll look at your oral anatomy to determine the cause of your tooth pain. If it is an infection, we'll likely need to perform root canal therapy to eliminate bad bacteria, eliminate the pain, and restore your tooth with the help of a custom dental crown. If it's too decayed or damaged, we'll need to remove it before discussing available tooth replacement options.
What Our Patients Say About Us
"For the last 10 years, I had a denture that never fit right. I only wore it when I had to. After visiting Dr. Baldwin, I got a new denture that is very comfortable and never moves. I can eat anything, and I smile all the time."
Bernie Jones - Fort Worth, TX
"For the last 10 years, I had a denture that never fit right. I only wore it when I had to. After visiting Dr. Baldwin, I got a new denture that is very comfortable and never moves. I can eat anything, and I smile all the time."
Bernie Jones - Fort Worth, TX
"For the last 10 years, I had a denture that never fit right. I only wore it when I had to. After visiting Dr. Baldwin, I got a new denture that is very comfortable and never moves. I can eat anything, and I smile all the time."
Bernie Jones - Fort Worth, TX