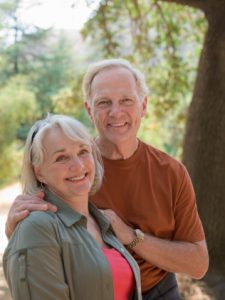 As your Arlington dentist, Dr. Baldwin has preferred dental implants to replace missing teeth for years. Find out why they're the best replacement option, and exactly how they work — you might find that dental implants are the solution you (and your smile!) have been waiting for.

What Are Dental Implants?
Made of sturdy titanium, dental implants are tiny posts that are surgically implanted into your jaw to replace the tooth's root — and that's what sets dental implants apart from other replacement options. Because our bones need stimulation to grow and remain healthy — and the roots of our teeth provide that stimulation — missing teeth can cause further jawbone deterioration that eventually leads to even more missing teeth.
So whether it was an accident or some type of trauma that caused you to lose teeth, the important thing is replacing not only the tooth, but also its root. And other replacement options just don't do that.
How Do Dental Implants Work?
Once your dental implants have been surgically placed, you'll be given a recovery time of two to six months. It may sound like an eternity, but this time is necessary for the implants to become osseointegrated, or fused with the bone. Once the recovery period is complete and your dental implants are secure, it's time for the replacement teeth to be permanently bonded on.
Whether you're replacing all your teeth or just a few, the result is sure to be the same — a stunning, natural-looking smile you won't ever want to hide again.
Good Candidates for Dental Implants
If you're wondering whether or not you're a good candidate for dental implants, you're not alone. The good news is this — you probably are. You only need two things in order for dental implants to succeed:
Adequate existing jawbone. Sometimes, if you've lived with missing teeth for many years, for example, there has been too much jawbone deterioration for dental implants to be successful. We'll use our quick (and free!) advanced 3D technology to scan your jawbone first to ensure you have enough existing structure.
Good oral and overall health. Whether in your mouth or elsewhere in your body, some medical problems — like extreme gum, or periodontal, disease — can prevent the success of dental implants. It's important you discuss your medical history with your dentist in your initial appointments to make sure we're totally informed in preparation for your unique treatment.
Contact Your Dentist Today
If you're missing teeth and believe that dental implants could be the solution you've been looking for, don't wait to contact Dr. Baldwin, your Arlington, Mansfield, Fort Worth and Grand Prairie dentist. He's committed to delivering 5-star service and quality for all of our patients — make your appointment today.