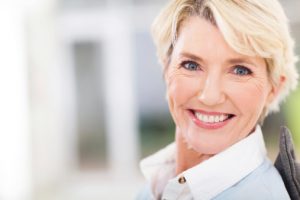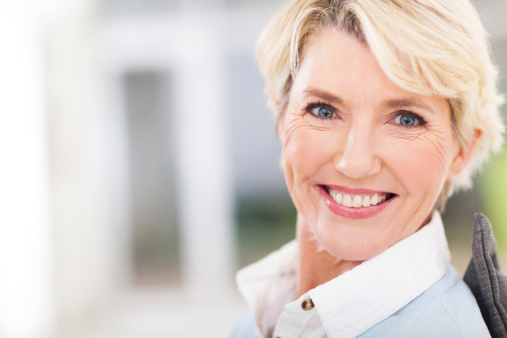 If you wear dentures you probably already know the litany of issues associated with them. They move in the mouth, make it difficult to chew, cause impeded speech, and just don't always look great. There are a few other concerns associated with dentures that you may not be as familiar with. The pressure traditional dentures place on gum tissue causes it to recede and change shape. This means over time you will need to have your dentures refitted if not completely replaced. This pressure and the lack of stimulation from tooth roots also leads to loss of bone density changing the shape of your face, and again requiring reshaping and replacing of dentures. Dental implants can solve the problems associated with traditional dentures and offer a semi-permanent tooth replacement option that looks and feels great. If you're interested in implant supported dentures, call Foundation Dental Solutions in Arlington, TX to find out more about how Dr. Douglas Baldwin and his dental care team can help you restore your smile and confidence.
Implant Retained Dentures, Arlington
Implant retained dentures are what they sound like. They are a full or partial denture supported by dental implants. Dental implants are titanium posts placed in gum tissue. These posts mimic the function of the root of your tooth, and provide secure support for replacement teeth. Implant retained dentures are a custom dental prosthetic that is attached to dental implant posts to provide more secure support. These implant retained dentures stay securely in place, make it easier to chew allowing you to enjoy all of your favorite foods again, and won't impact your ability to speak clearly. The implant posts stimulate the jawbone and take pressure off of gum tissue decreasing the risk of gum tissue and jawbone density loss. Plus, they look more natural. While it is still necessary to provide a small amount of prosthetic gum tissue, implant dentures are nowhere near as large or bulky as traditional dentures.
Snap on Dentures, Arlington
Snap on or removable implant retained overdentures combine the best of the implant and traditional denture. These dentures are still removable, but they bond more securely by anchoring to implants rather than putting pressure on the gums. These dentures are snapped on using anchoring devices that are similar to snap buttons on clothing, and then can be pulled off at night or for cleaning.
Permanent Implant Retained Dentures, DFW
Permanent implant retained dentures are connected to the implants surgically, and can only be removed by Dr. Baldwin. This option provides the most secure connection and strongest bite. Simply brush and floss like natural teeth. Best of all, they look more like natural teeth than any other tooth replacement option.
Find Out More from Foundation Dental Solutions
Whether you've recently been told you need tooth replacement, you've experienced a traumatic injury that has caused tooth loss, or you're ready to get rid of the hassle of traditional dentures, you owe it to yourself to find out more about implant retained dentures from Dr. Baldwin and the dental care experts at Foundation Dental Solutions. Our welcoming Arlington, TX office invites patients from the DFW Metroplex including Fort Worth, Grand Prairie, Mansfield, and beyond to call to schedule their implant retained denture consultation today.