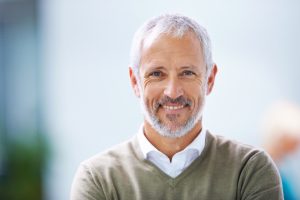 Missing teeth can occur for a number of reasons, from simple genetics to an unfortunate accident. The one thing that doesn't change, though, is that when teeth are lost, they must be replaced for both the health and function of your mouth. And when it comes to tooth replacement, dental implants are the absolute best choice you can make. Keep reading to learn what you can expect from dental implants in Arlington today.
All About Dental Implants: The Sturdiest Option in Teeth Replacement
Dental implants have come a long way in the past few decades. What was once an expensive, invasive surgery is now an accessible, hugely successful option for anyone missing one or more teeth. Now let's have a closer look at what dental implants are, and how they're placed.
What Are Dental Implants?
You can think of dental implants like tiny titanium golf tees — they're surgically placed right into your gums. The implant acts as a prosthetic tooth root, and its top, or the head of the tee, connects the new tooth replacement to the implant.
How Are Dental Implants Different?
Dental implants differ from other replacement options, like fixed bridges or non-implanted dentures, in that they replace the visible portion of the tooth as well as its root. That's vital in maintaining the health of your whole mouth, as missing roots result in jaw deterioration and even further tooth loss later on.
What Can I Expect From the Dental Implant Procedure?
In all, successful dental implantation can take up to six months. That seems like a long time, but once the implants have been placed into the jaw they need several months to fuse with the bone, a process we call osseointegration. After the implants are totally secure, your new replacement can be securely replaced.
The result? A totally secure tooth replacement that, when cared for properly, can last a lifetime.
Am I a Good Candidate for Dental Implants?
If you're interested in learning how dental implants can complete your smile, you'll need to schedule a consultation with Dr. Baldwin, the implant dentist in Arlington. In this initial appointment, we'll use our revolutionary Cone Beam CT technology to check for two things. First, we'll make sure there's enough existing jaw bone to support the dental implants. Then, we'll examine your mouth's health and discuss your general health history with you to ensure you're in good oral and overall health.
If you are a good candidate for dental implants in Arlington and Fort Worth, that's wonderful news. Dr. Baldwin can begin putting together your unique treatment plan immediately.
Schedule Your Dental Implants Consultation Today
If you're ready to find out if dental implants are a good option to replace your missing teeth, don't wait to contact Dr. Baldwin, your trusted Arlington, Mansfield, Fort Worth and Grand Prairie implant dentist. Contact Foundation Dental Solutions today — we're here to help you achieve your smile dreams with dental implants!