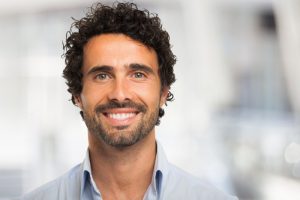 As if there aren't enough reasons to quit smoking—reduce your risk for lung and 13 other kinds of cancer, protect your family from the dangers of second-hand smoke and add years to your life—here's one more: smoking interferes with the success of dental implants. Research conducted at the University of Murcia in Spain found that among 66 patients with 165 dental implants, the implant failure rate for smokers was 15.8 percent, compared to just 1.4 percent in nonsmokers after five years. So if you're considering dental implants in Arlington, now is the time to quit for the sake of your smile as well as your overall health and longevity.
Why Do Dental Implants Fail in Smokers?
Studies show that smokers have a higher level of tartar and calculus than non-smokers. Tartar is actually hardened plaque, which is that clear and sticky film that accumulates in the mouth day and night. Tartar is filled with bacteria that attack gum tissue. This is called gum disease, and studies show that smokers are three to six times more likely to have this bacterial infection than people who do not smoke.
If gums are battling inflammation caused by bacterial infection, then the chances of success with dental implants decreases.
Why Do Smokers Tend to Get Gum Disease?
The higher level of plaque in smokers is often due to the oral dryness that smoking causes. It can also decrease saliva flow, which is essential for cleansing the mouth. Then, oral bacteria can accumulate more quickly.
What about the Implant Healing Process in Smokers?
Having dental implants placed is a form of minor oral surgery that requires healing. Smoking constricts blood flow, which can compromise the healing process. The longer it takes for your dental implants to heal, the greater the chance for bacterial complications.
What about Cigar and Pipe Smokers?
Unfortunately, what you smoke makes little difference. The results from a 23-year study published in the Journal of the American Dental Association showed that cigar and pipe smokers experience tooth and bone loss at rates equal to that of cigarette smokers.
For the sake of your health and your smile, implant dentists have one recommendation—kick the habit!
Meet the Doctor
Now, schedule a consultation to discuss how your missing teeth can be replaced with dental implants, implant retained dentures or teeth-in-a-day in Arlington. Dr. Douglas Baldwin is a family and implant dentist in Arlington, Texas. He and his team provide a complete menu of dental services to patients of all ages. Call Foundation Dental today to schedule an appointment.