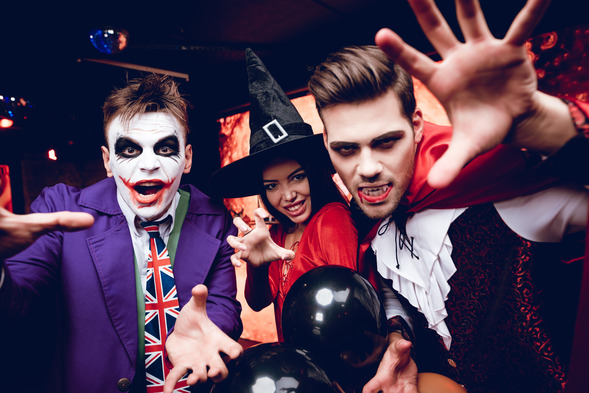 Undergoing Invisalign treatment is a commendable step towards achieving a dazzling smile. However, with Halloween just around the corner, you may be wondering how to navigate the festivities without compromising your orthodontic progress. Fear not! Read on for a list of essential tips to ensure you enjoy Halloween while keeping your Invisalign treatment on track.
Time Your Treats Wisely
Timing is everything when it comes to enjoying Halloween treats with Invisalign. Plan to indulge right after a meal. This way, you can remove your aligners, enjoy your treat, and then brush and floss before putting them back in. This not only protects your teeth, but also maintains the hygiene of your aligners.
Don't Forget to Pack Your Aligner Case
Heading out for some trick-or-treating or attending a Halloween party? Don't leave home without your trusty aligner case! It provides a safe spot to store your aligners while you enjoy your treats. This prevents any accidental loss or damage, ensuring your treatment stays on track.
Practice Good Oral Hygiene
Maintaining diligent oral hygiene is crucial during Invisalign treatment, especially on a candy-filled holiday like Halloween. Brush and floss your teeth after consuming treats to remove any lingering sugar or debris. Additionally, clean your aligners regularly to prevent plaque buildup and keep them transparent and discreet.
Stay Hydrated
Water is your best friend during Halloween festivities with Invisalign. Sipping water throughout the day helps rinse away sugars and acids that can accumulate on your teeth and aligners. Plus, staying hydrated supports overall oral health and keeps your mouth feeling fresh.
Carry Travel-Sized Oral Hygiene Essentials
On Halloween night, it's essential to have oral hygiene essentials readily available. Carry a travel-sized toothbrush, toothpaste, and floss so you can clean your teeth and aligners on the go. This proactive approach ensures your treatment remains effective, even amidst the hustle and bustle.
Be Mindful of Aligner Removal
With the excitement of Halloween, it's easy to get caught up in the festivities and forget about your aligners. Always be mindful of the recommended hours of daily wear. Plan your treat times accordingly to ensure you're meeting this guideline for successful treatment.
With these tips, you can confidently step into Halloween knowing that you can enjoy the festivities without compromising your Invisalign treatment. Remember, a little planning and diligence go a long way in ensuring your path to a beautiful smile stays right on track. Happy Halloween!
About the Practice
At Foundation Dental Solutions, Dr. Douglas Baldwin and our team are dedicated to guiding you through your Invisalign journey. We're committed to ensuring your teeth stay on the right track to improved alignment. For more Halloween tips, visit our website or call (817) 592-8626.