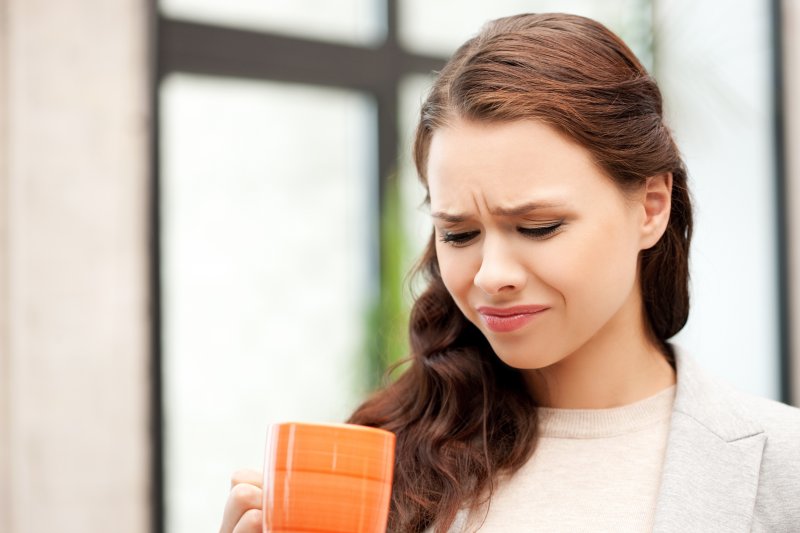 Have you noticed that food doesn't seem to taste the same as it once did? Instead of feeling satisfied after your meals, you're left with an unpleasant metallic taste that won't go away. What is causing the bitter taste in your mouth? While many instances will eventually dissipate on their own, others can be signs of more serious oral health issues. A dentist is here to further explain why this happens and what you can do to prevent it.
Why Does Everything I Eat Taste Bitter?
While there may be times that you consume something that is naturally bitter, this is not the norm. Most foods and beverages are not meant to trigger a cringe-worthy response. Whether it is a bitter, salty, metallic, or even rancid taste you experience, it could be that it is caused by an abnormal issue occurring inside your mouth or body.
Some of the most common causes behind a bitter taste include:
Pregnancy
Dry mouth
Burning mouth syndrome
Acid reflux
Various medications (i.e., for the heart, lithium, antibiotics, etc.)
Radiation/chemotherapy
Sinus infection or cold
Poor oral hygiene
How Can I Avoid This Problem and Enjoying Eating and Drinking Again?
Anytime a bitter or metallic taste develops, it's natural to want to find ways to remedy the issue and get back to life as normal. Fortunately, there are various home remedies that you can use to improve the state of your oral and overall health, including:
Embracing better oral hygiene habits. This means brushing twice daily for two minutes, flossing at least once a day or after every meal, and rinsing with an ADA-approved mouthwash.
Continuing to see your dentist regularly for checkups and cleanings, as this will ensure no bad oral bacteria is forming on your teeth, gums, or tongue, which can harbor harmful particles that affect your taste buds and saliva production.
Giving up unhealthy habits like smoking, which can dry out your mouth, as well as consuming excessive amounts of alcohol.
Limiting or avoiding spicy or greasy foods.
Drinking lots of water to help flush out toxins inside the mouth and body as well as keep you hydrated and ensure salivary glands are working.
Keeping sugar-free gum in your pocket, purse, or at your desk to keep saliva in your mouth, as it helps to neutralize harmful acids.
You do not need to worry about living life with a bitter taste in your mouth. As long as you adopt one or more of these tips, you can expect to resume eating and drinking the foods and beverages you love without the unpleasant aftertaste.
About the Author
Dr. Douglas Baldwin and the team at Foundation Dental Solutions want to help all patients enjoy life with healthier smiles. When bitter or metallic tastes keep individuals from eating and drinking, we can determine if there is a serious problem and provide helpful tips to remedy the issue. Contact us at (817) 478-4300 to let us help you get rid of that bad taste in your mouth.