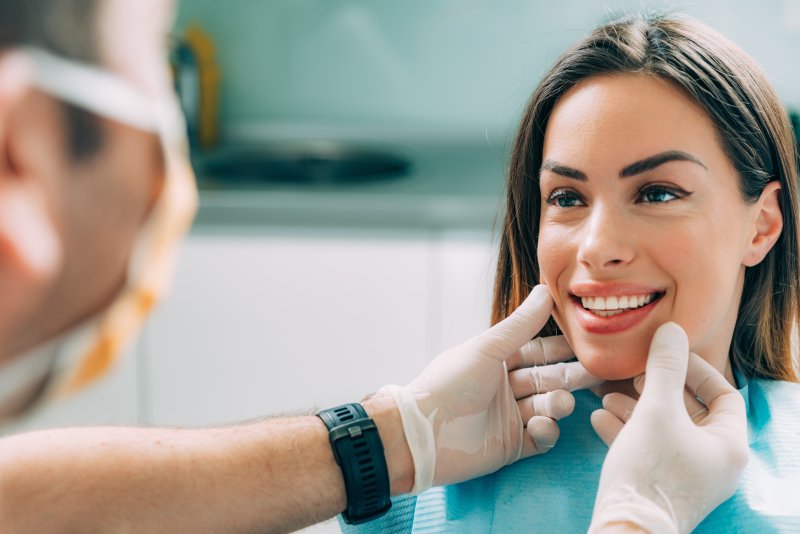 You are tired of seeing imperfections in your smile, and you want to do something about them. While considering your options, you discover that your dentist offers many unique services designed to enhance and improve the look of teeth and gums. As you do your research on each method of treatment, you wonder, "Is cosmetic dentistry safe?" To answer this question and put your mind at ease, a dentist explains why it is one of the most popular, safe, and effective forms of dental care available.
What Kind of Cosmetic Dentistry Treatments Are Available?
When meeting with your cosmetic dentist for an initial consultation, you'll discover there are many services available that are designed to conceal flaws and create rejuvenated, vibrant smiles. Some of the most popular ones include:
Porcelain veneers
Teeth whitening
Invisalign
Tooth-colored fillings
Are There Risks Associated with Cosmetic Dentistry?
When it comes to undergoing any type of dental treatment, there is always a risk. Most patients never experience any problems or issues; however, it is necessary to note that certain instances can happen. For example, if you are not seeing a trusted cosmetic professional for treatment, there is a chance that your results will look unnatural and fit incorrectly (i.e., veneers and tooth-colored fillings).
Also, there is the potential for some minor discomfort and tooth sensitivity after completing treatment. In most cases, these symptoms will go away on their own, but if they do not dissipate within a few days, it's important to reach out to your dentist for help.
Other possible risks can include:
Tooth discoloration caused by poor oral hygiene and bad habits
Gum issues caused by veneers wearing down
An improper bite that can be caused by the ill placement of veneers
Tips to Ensure a Success Cosmetic Dental Treatment
If you want to make sure that you minimize your risk for any potential problems or complications before and after treatment, you'll want to make sure that you not only find a cosmetic dentist who is capable, qualified, and skilled at performing these services, but you'll also want to make sure that you commit to taking care of your smile afterward.
Good oral hygiene and giving up bad habits such as smoking and eating ice will extend the life of your cosmetic dentistry, ensuring that you enjoy a healthier, more beautiful smile year after year.
When it comes to cosmetic dental care, most patients are considered good candidates, so as long as you commit to taking proper care of your smile as well as choosing a dentist you can trust, you'll be well on your way to enjoying your results for a lifetime.
About the Author
Dr. Douglas Baldwin and the team at Foundation Dental Solutions are here to deliver transformational cosmetic services. As a skilled and reliable dentist, he and our team can create showstopping smiles that boost confidence and capture the attention of others. Contact us at (817) 592-8626 to learn more.