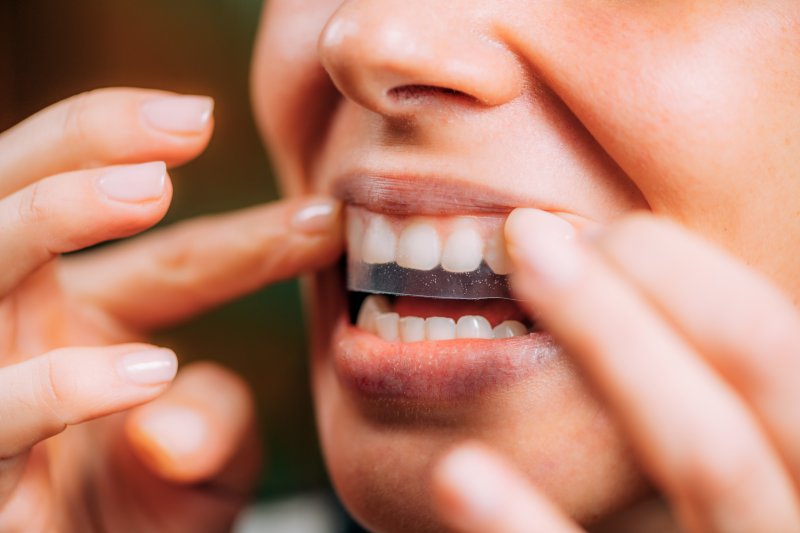 It's tempting to purchase one of the many teeth whitening products that are available at your local drug store, especially since they are more affordable than professional solutions. But have you considered whether they really work? Are you paying for something that is actually helping to whiten your teeth, or are you wasting your hard-earned dollars? A local dentist is here to debunk the myth that these products are worth the investment.
The Hype Behind Store-Bought Whitening
When passing through the aisle of a local drug store, you will find teeth whitening trays, strips, and pens. All of them may look enticing because of their price tags, but what you may not realize is that they lack the professional strength that is required to eliminate intrinsic and extrinsic stains. Also, some of the chemicals used in these over-the-counter products can be damaging to your tooth enamel, especially when used incorrectly. Oftentimes, consumers purchase these items and do not obtain the results they desire, so they buy more and later find that their teeth are quite sensitive because of excessive bleaching.
Apart from the many strips, trays, and pens that are sold over the counter, many patients also believe in the powers of whitening toothpaste and home remedies. Unfortunately, many of these are highly abrasive and can wear away at your tooth enamel. Once it is gone, you cannot get it back, so it's always best to let a professional take care of brightening your teeth.
Why Professional Teeth Whitening is Better
As you consider how you plan to whiten your smile, you will find that while store-bought products cost less, your investment in professional teeth whitening will carry you much further. Instead of spending your money to only be dissatisfied with the results, consider these four reasons why you should see a professional:
The whitening gels used to eliminate stains not only targets on-the-surface discoloration but also that which lies beneath the enamel.
You can rest assured that a qualified and trusted dentist will oversee your teeth whitening so that everything is done safely and correctly.
You are less likely to experience sensitivity, and if you do, it is only temporary.
You'll see results in as little as one hour with in-office treatment as opposed to two weeks with a store-bought kit.
Don't be fooled by the endless whitening selections found at your local drug store. Let a professional take care of your smile and watch as the results last longer, giving you greater confidence in your new appearance.
About the Author
Dr. Douglas Baldwin and the team at Foundation Dental Solutions are here to deliver transformational cosmetic services. When it comes to removing stains and discoloration, he can provide professional teeth whitening. Designed to eliminate intrinsic and extrinsic stains, in-office treatment takes only one hour to complete. Contact us at (817) 592-8626 to learn more.