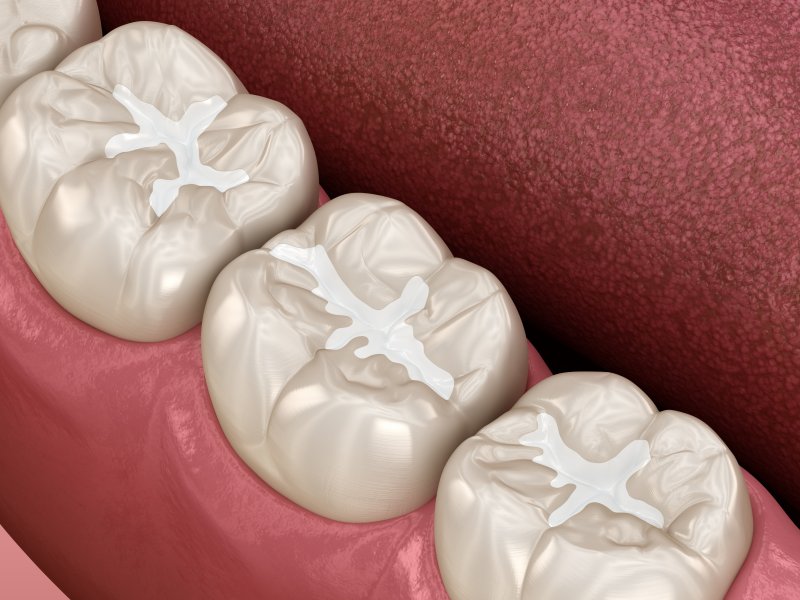 When learning that decay has caused a cavity to form inside one or more of your teeth, you may begin to wonder how you should prepare to treat it. Meeting with your dentist, it is likely they will recommend a filling or dental crown depending on the severity of the decay. If it has only penetrated the tooth enamel, it is possible a tooth-colored filling will be enough. But should you consider traditional amalgam instead? A local dentist is here to share three reasons you should opt for a more natural-looking dental solution as opposed to previous methods.
You'll Enjoy a More Natural Appearance
Unlike traditional amalgam that shines a spotlight on your dental work, the use of tooth-colored fillings allows for a more subtle approach to dental care. The use of composite resin allows for the material to be matched to your normal tooth color. When placed, it blends in with the existing tooth structure so that it is not noticeable to others. Not only is this beneficial when speaking to others, but it also allows you to embrace greater confidence when you realize people are paying attention to you and not your dental work.
You'll Avoid Harmful Mercury Inside the Mouth
As more research is completed, it is becoming widely known that mercury is quite harmful to humans. Because traditional restorations are made out of materials that contain mercury, these fillings can pose a serious threat to your oral and overall health. It is also more difficult for individuals who have metal allergies and sensitivities to undergo necessary dental treatment when amalgam is the only option. Instead, composite resin can be used as a viable and durable substitute, providing an excellent choice for anyone who cannot receive traditional amalgam as a method of treatment.
You'll Keep More of Your Natural Tooth Structure
Using regular metals to fill in cavity-stricken teeth requires the removal of much tooth structure. This, in turn, requires that you lose much of your existing tooth. However, with composite resin, this malleable solution is easily shaped and sculpted into place so that you get to keep more of your natural tooth while working to improve its strength and function over time.
If you prefer a treatment option that doesn't point the finger at your dental work but provides an excellent source of stability, durability, and protection for your weakened tooth, don't discount the benefits that can come from tooth-colored fillings.
About the Author
If you're looking to take back your oral health, Dr. Douglas Baldwin and the team at Foundation Dental Solutions can help. Offering preventive services designed to detect problems early on and help patients better maintain healthy teeth and gums, Dr. Baldwin can deliver the results you need to feel good about your smile. When faced with a cavity, he and his team can use tooth-colored fillings to improve and repair the structure, allowing for a safe and effective solution that looks and feel great. Contact us at (817) 478-4300 to learn how we can better assist in your oral healthcare journey.