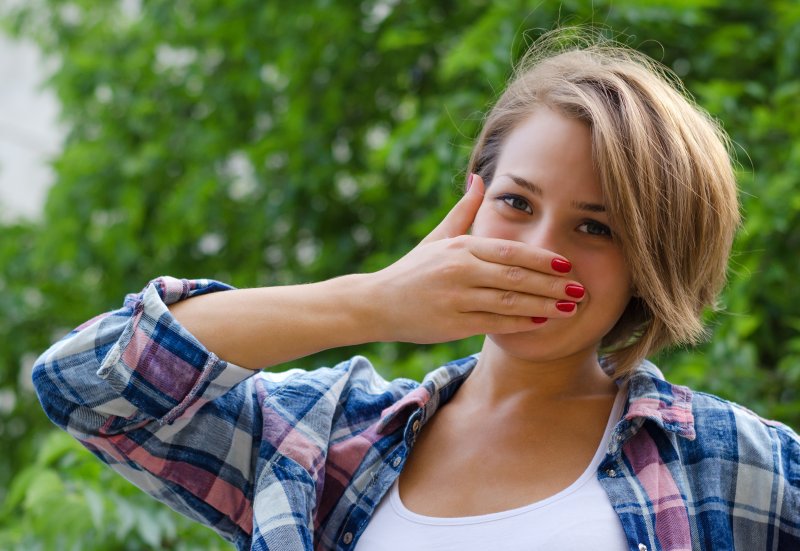 Curious why you have a bump on your gums? This sudden development might seem a bit scary, especially if you don't know why it occurred in the first place. Changes in oral health can either cause individuals to take immediate action or pass it off as "nothing" and simply forget about it. Before you do either, here are four reasons a bump can form on your soft oral tissues and when it's best to get in to see your dentist.
An Abscess (Tooth Infection)
An abscess is a potentially life-threatening problem that occurs when pus forms as a result of a bacterial infection. Typically causing much pain, they can form on your soft oral tissues and may feel warm to the touch. Apart from extreme discomfort, you may also develop intense pain while lying down as well as that which can spread to your ears, neck, or jaw. You may even notice that your face begins to swell.
To address this type of problem, it's imperative that you seek the help of your emergency dentist right away. A thorough evaluation will determine how best to treat the abscess, which can include draining it, removing the infected tooth, performing a root canal, or simply providing antibiotics.
Noncancerous Lumps (Fibromas)
Although a bit unnerving at first, these growths look like small tumors but are noncancerous. Known as fibromas, they can irritate your gum tissue and usually form as a result of customized prosthetics (dentures) or other oral appliances (mouthguards).
Fortunately, these lumps cause no pain but are more of a nuisance than anything else. Whether they appear darker or lighter, it's unlikely that you'll need to have them removed. However, if it is visibly noticeable, you can request that your dentist take care of it.
Oral Cancer
Taking the life of one person every hour in the United States, oral cancer is a serious problem that can remain undetected if regular examinations do not occur. Most dentists offer oral cancer screening nowadays to help lower the increasing number of individuals who are diagnosed. Because most professionals are capable of identifying the most obvious symptoms (i.e., bleeding sores, jaw pain, loose teeth, oral sores that won't heal, sore throat, and red and white patches on the gums), early detection is possible. Should your dentist notice a bump on your gums, they will likely refer you to a specialist to undergo further testing. If the biopsy comes back positive for cancer, your dentist and physician will work together to provide the appropriate forms of treatment.
Canker Sores
There's a good chance you've heard about canker sores, and you've probably had one at some point in your life. These small ulcers can form throughout the mouth but commonly appear on the gums. Although completely harmless, they can be bothersome and somewhat painful. The good news is that these typically heal on their own, but it can help to use an over-the-counter pain reliever should you experience too much discomfort.
Not all soft tissue bumps are worthy of dental treatment, but if you're ever concerned, there's no harm in reaching out to your dentist for a complete examination.
About the Author
Dr. Douglas Baldwin is a trusted dentist at Foundation Dental Solutions who offers preventive care to patients looking to improve their oral health. Recommending six-month dental checkups and cleanings, these visits can help to pinpoint problems early on so that more extensive and expensive treatment is not necessary later on. Contact us at (817) 478-4300 to learn how we can help you attain a healthier smile in the years ahead.