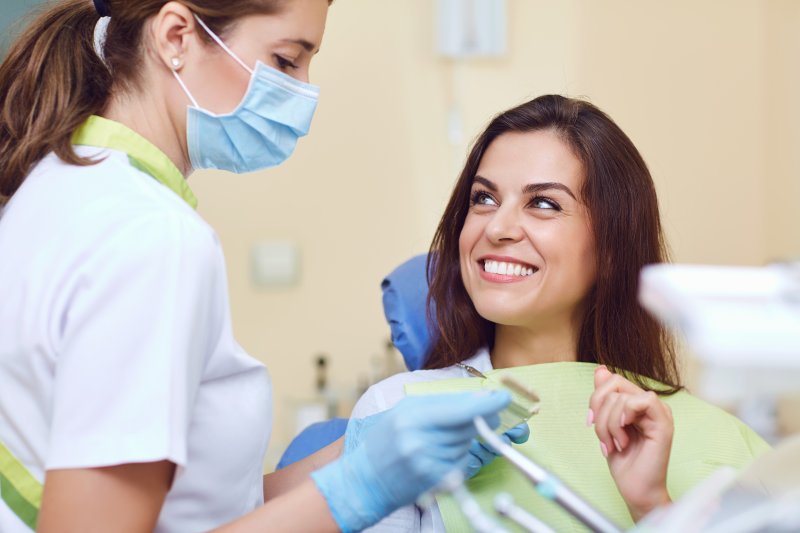 When you think about dentistry, you might assume that apart from technology, not much has changed in the past several decades. However, what you do not realize is that cosmetic dentistry has been around for centuries, and the tools and techniques used back then are vastly different than what you will find in your local dentist's office. To better understand the evolution of this unique specialty, read on to learn what it once was as well as what is to come.
The History of Cosmetic Dentistry
If you go back to early civilizations, cosmetic dentistry may not have been known by that term, but humans were certainly working to improve the look and functionality of their smiles. A few examples include:
Circa 700 B.C., it was not uncommon for dentures to be made out of ivory and bone as well as human and animal teeth.
Ancient Egyptians used seashells to replace missing teeth, hammering them into their gums. They also used gold to create crowns and bridges. This same group even turned to vinegar and a pumice stone to create toothpaste.
Ancient Romans used urine to remove stains, but many researchers claim it was more commonly used as a mouthwash – an act that most people today will be glad didn't catch on.
During the Middle Ages, dentistry was incorporated into many barber shops. Barbers would file teeth and apply unique concoctions to whiten them; however, it would often destroy the enamel and teeth.
By the 1700s, dentures were created using porcelain, but by the 1800s, porcelain teeth became popular, and dentists began using plaster molds to create more comfortable fitting dentures.
In the 20th century, acrylics and plastic became popular and are both still used today.
Cosmetic Dentistry of Today
While we can be grateful that we no longer need to use urine to whiten teeth or seashells to fill in vacated sockets, you must admit that early civilizations were crafty when it came to trying to improve their smiles.
Fortunately, the techniques used today are much more advanced and proven effective. While plastics and acrylics are still commonly used to create customized prosthetics, we now turn to hydrogen peroxide to bleach stained teeth, lasers to eliminate bacterial accumulations throughout the gums, and composite resin to fill in decayed teeth or cover minor flaws found on a person's teeth.
Because of the constant changes occurring in the field of cosmetic dentistry, it's only a matter of time before these methods are obsolete and replaced with new and innovative ways to improve a person's smile. However, until that time, you can appreciate the safe and effective ways your dentist is working to improve smile aesthetics using some of the most advanced dental technology available.
About the Author
Dr. Douglas Baldwin and the team at Foundation Dental Solutions are here to deliver transformation cosmetic services. When it comes to removing stains and discoloration, he can provide professional teeth whitening as well as veneers. In no time at all, you can see a noticeably different smile that looks and feels better than before. Contact us at (817) 478-4300 to schedule an appointment and learn which cosmetic option is right for you.