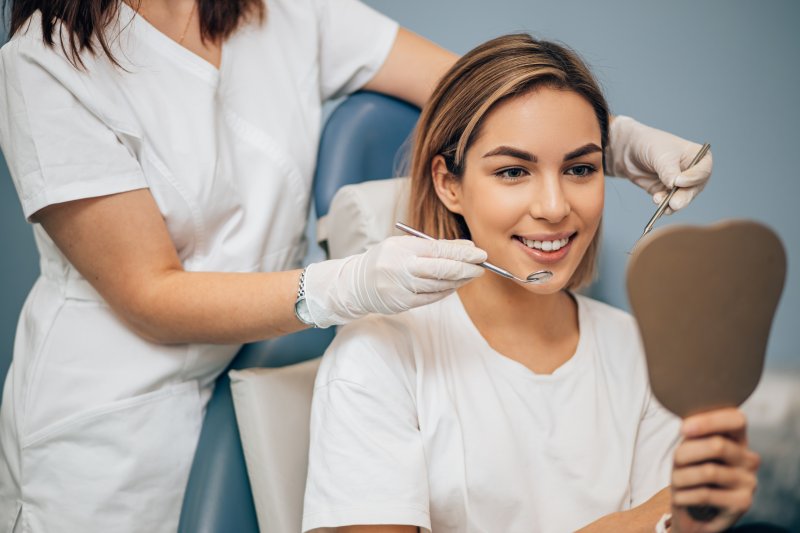 Visiting the dentist's office is not a big deal to some individuals, but for others, it can be a difficult process that involves overcoming anxiety, leaving work on time, or being sure of your available funds. If you want to make sure your next dental checkup is easy, here are four tips to remember that will ensure your upcoming visit is smooth and seamless.
Arrive On Time
You'll be doing yourself and your dentist a favor if you make sure to arrive on time. Your appointment is your designed timeframe to meet with your dental team, ask questions, and receive treatment. Showing up late will only cause the dentist to run behind with appointments after yours, which is not fair to others. Most dental offices work hard to remain on time to ensure everyone receives the same personalized service. This cannot be accomplished if you're running late.
Express Your Concerns or Fears
Dental anxiety is common among children and adults; however, if your dentist is unaware that you're nervous about your visit, it can make for a miserable appointment. By communicating your concerns and fears, you have the opportunity to receive sedation that can help you relax during your visit. Your dentist can also provide additional tips to help you better prepare for your examinations or treatments so that you remain calm and relaxed.
Don't Lie About Your Oral Hygiene Habits
You can't trick your dentist. Their educational and professional experience makes it easy for them to spot various problems just by looking at your teeth and gums. If you're not flossing regularly, be honest. Remaining truthful about your oral hygiene routine will allow your dentist and the dental team to make appropriate suggestions and recommendations to help you achieve better oral and overall health.
Determine How You Will Pay
Unsure about whether your dental insurance will cover the cost of treatment? Call and speak to a member of your dental team before your appointment so that they can begin to identify ways to help you save. The financial side of dentistry can be overwhelming and even frustrating, which is why having an idea of how much you'll be expected to pay the day of your appointment will allow you to ensure funds are where they should be or if you need to use a credit card to cover any upfront cost.
By keeping these helpful tips in mind, you can trust that your next appointment will involve fewer challenges and instead, a clearer focus on helping you attain a healthier smile.
About the Author
Dr. Douglas Baldwin and the team at Foundation Dental Solutions want your dental visits to be easy and successful. Offering services of all types, he offers tips to individuals who are unsure how to prepare for their upcoming appointments. Whether it is finding ways to calm nerves, giving your teeth a quick brushing, or letting team members know of any fears you might have, we can deliver a more positive experience each time you arrive. Contact us at (817) 478-4300 to learn how we can better assist in your oral healthcare journey.