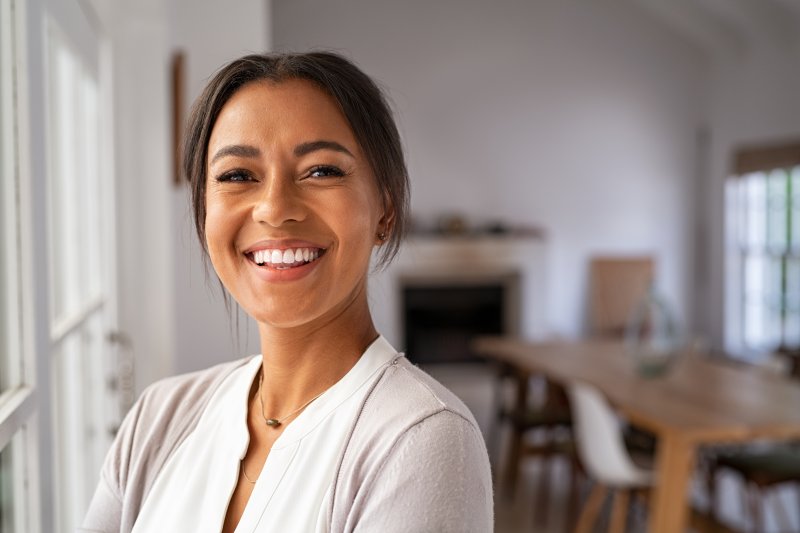 Having a healthy smile means being mindful of what you consume on a daily basis. The foods you eat can (and do) play a major role in whether your teeth and gums remain free of decay or are plagued by cavities and gum disease. To help you better maintain your pearly whites and prepare for a showstopping smile this summer, here are four healthy foods that benefit your oral health.
Stock Up on Salad
Leafy greens are well-known for their positive oral and overall health advantages. Whether you choose kale, spinach, or collard greens, these additions to your diet don't pack on the calories, nor do they wreak havoc on your smile. Instead, they help to strengthen tooth enamel because of their calcium, folic acid, and vitamin B contents, and they're great for keeping your salivary glands working at an optimal level, which minimizes your risk for dry mouth.
Incorporate Healthy Veggies and Fruits
When a sweet tooth makes you want to reach for a candy bar, grab an apple, carrots, or even celery! These raw fruits and vegetables not only serve as a natural toothbrush, effectively sweeping away food particles that exist on your teeth, but they also actively promote good saliva production. Eating more fruits and veggies will also ensure that you receive enough vitamin A and C, both of which are great sources of fiber and can positively benefit your tooth and gum health.
Fill Up on Lean Proteins
No matter if you choose fish, turkey, chicken, or tofu, these lean meats are great additions to your daily diet. Nuts and legumes are also beneficial as well as black and green tea. You just need to make sure you don't add any sugar to these beverages, as that will negate their positive effects. One of the best nuts you can eat as part of a healthy diet is almonds. They are not only packed full of protein and calcium, but they are great for snacking when you are tempted by a bag of potato chips.
Hydrate with Water
Although water isn't a food, it is essential for maintaining a healthy diet and smile. Consuming too many sugary and acidic beverages such as soda, energy drinks, and fruit juices will erode your tooth enamel and cause an increased risk of sensitivity, cavities, and severe decay. Instead, swap out that sweet cola for hydrating water. Not only will it energize your body, but it will also activate your saliva production and flush out any existing debris that may try to burrow and cause problems for your teeth and gums.
Staying on track with a healthy diet is one of the best ways to keep your waistline trim and your teeth looking and feeling their best. Make positive choices today and be prepared for a beautiful and cavity-free smile tomorrow!
About the Author
If you're looking to take back your oral health, Dr. Douglas Baldwin and the team at Foundation Dental Solutions can help. Offering preventive services designed to detect problems early on and help patients better maintain healthy teeth and gums, Dr. Baldwin can deliver the results you need to feel good about your smile. Contact us at (817) 478-4300 to learn how we can better assist in your oral healthcare journey by providing positive nutritional habits for healthier teeth and gums.