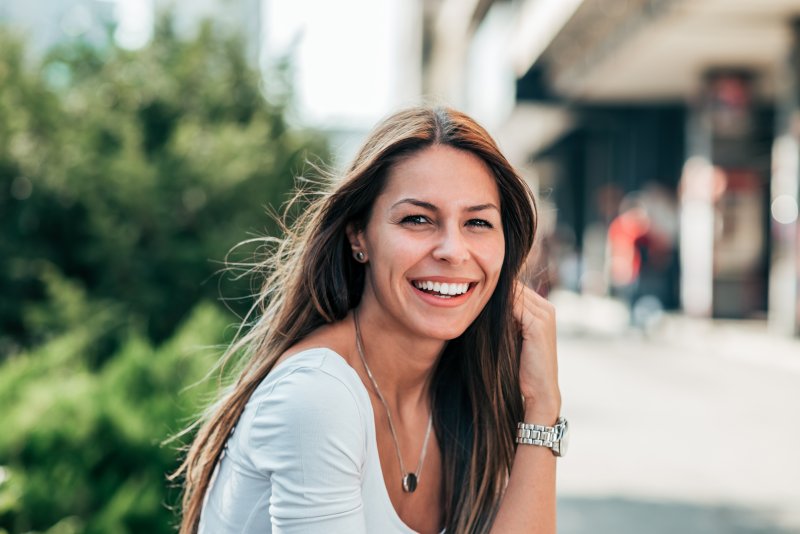 It's easy to assume that just because you have white teeth, your smile is free of decay, infection, and damage. Concealing stains and discoloration is certainly helpful, but it doesn't eradicate underlying issues that may still exist. In this article, we'll look at what problems can remain even after teeth whitening treatment and what you can do to ensure your brighter smile aligns with optimal oral health.
Why White Teeth Don't Always Equal a Healthy Smile
The reality is that teeth are not naturally white. Instead, they are closer to off-white and will most likely become darker with age. Years of wear and tear are normal; however, you should pay close attention to the shade of your teeth. If they appear brown or black, there is a serious problem that needs to be addressed by a professional.
Covering up these darkened stains with teeth whitening might make you feel better, but it doesn't eliminate the root issue. Without a thorough examination by a trusted cosmetic dentist, you can experience a series of worsening oral health problems that lead to extreme and complex treatments.
Gum disease, severe dental decay, infections, and even tooth loss can be the result of untreated issues that are concealed with teeth whitening. If this happens to you, there's a good chance your dentist will recommend you undergo periodontal therapy, root canal therapy, or even a tooth extraction.
If the result is removing one or more of your teeth, you'll then need to consider the time and cost it will take to replace these teeth.
How to Maintain Healthy Teeth
Remember, you can achieve a healthier, whiter smile. You just simply need to be proactive when it comes to your oral hygiene and daily lifestyle habits. To minimize the chances of stains and discoloration and maintain better oral health, here are a few things you can do:
Limit your consumption of sugars and starches. Instead, consume healthy, nutrient-rich foods that strengthen tooth enamel and improve gum health.
Limit your consumption of dark-colored foods and beverages that can easily stain teeth.
Brush twice a day and floss at least once a day. Also, rinse with an ADA-approved mouthwash regularly.
Keep your regular six-month dental checkups and cleanings with your dentist in Arlington to reduce your risk of serious oral health problems (i.e., tooth decay, gum disease, oral cancer, infection).
Ask about professional teeth whitening to eliminate intrinsic and extrinsic stains.
Make sure that when people notice your smile, it's not just a cover-up for serious problems that remain underneath the surface. Keep your teeth healthy, bright, and beautiful by seeking regular dental care and improving your at-home oral habits.
About the Author
Dr. Douglas Baldwin and the team at Foundation Dental Solutions are here to deliver transformational cosmetic services. When it comes to removing stains and discoloration, he can provide professional teeth whitening but not before conducting a full examination of your smile. If problems exist that extend beyond discoloration, he will recommend essential treatments to not only improve your aesthetics but also your oral health. Contact us at (817) 592-8626 to learn more.