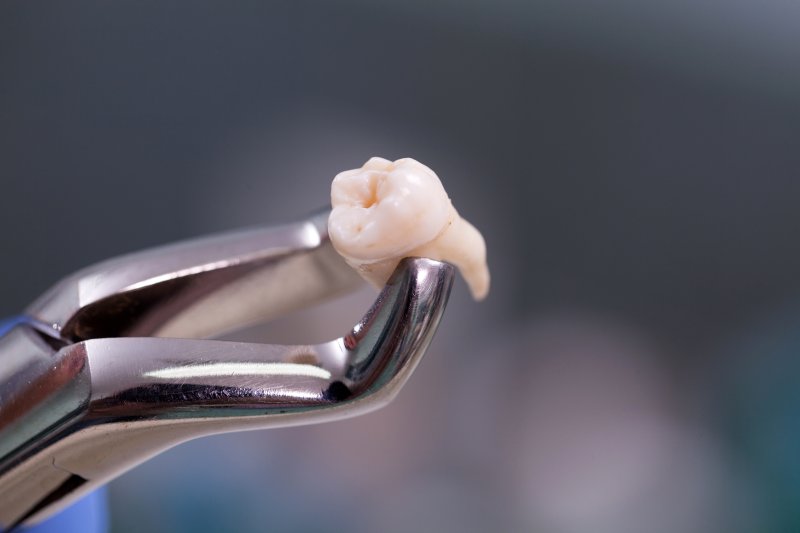 When hearing it is necessary to have a tooth removed, you might assume there is nothing good that can come of this situation. Although losing your pearly whites can pose significant oral and overall health problems if left untreated, there are actually many great benefits of tooth extraction you may not realize. To help you better understand why your dentist may be suggesting this type of procedure, here are four reasons it is a good idea to say goodbye to one or more of your teeth.
You're Less Likely to Lose More Teeth
If this sounds confusing, just hold on. By extracting a tooth that is severely decayed or damaged, nearby healthy teeth can potentially avoid the same demise. Infections can easily spread throughout the oral cavity, causing harm to other areas of your smile. As a result, you'll be likely to spend additional time and money on advanced procedures to try and save these teeth. If you allow your dentist to remove the problematic tooth, you can save the rest of your smile.
You Find Relief From Intense Pain
When your dentist recommends that your tooth be removed, there is a good chance you're probably experiencing much pain. No one wants to spend every day combatting severe discomfort, especially when the infection or damage reaches the roots. To help you achieve relief, your dentist can extract the tooth and eliminate the pain with it.
You Don't Have to Hold On to Irreversible Damage
If you shatter a plate into tiny pieces, there's no point in trying to glue it back together, is there? If the damaged areas were large enough to easily fix, you might consider it a worthwhile investment of your time. However, if there are many small parts, it may not provide the same level of durability even if you could fix it.
The same can be said for a tooth with irreversible damage. When no other method of treatment can adequately treat the problem, the only solution is to remove the tooth.
You Can Feel Good About Your Smile
This reason may also be a bit confusing, but if you think about the possibilities that exist with tooth replacements, you'll better understand why extraction can be beneficial. This allows for improved oral health, especially once a new tooth is put into its place.
If you have a dental implant placed into the jawbone and a customized crown, bridge, or denture secured to the top, you can feel confident with the way you look and how your teeth function. There is no more pain or concern that your damaged tooth will cause problems for the rest of your smile.
Just because you learn you need a tooth extraction doesn't mean you're doomed to live life with an incomplete, unhealthy, and unattractive smile. Instead, you can embrace a process that eliminates pain, saves your existing teeth, and allows you to regain confidence in your appearance and future oral and overall health.
About the Author
Dr. Douglas Baldwin is a trusted dentist at Foundation Dental Solutions who offers tooth extractions for patients in need. Although it is never the first option for treatment, this solution can be one of the most beneficial, especially if the tooth is severely decayed or damaged and cannot be fixed in any other way. Should you or a loved one require the removal of a tooth, Dr. Baldwin will explain the process with a personalized treatment plan. Contact us at (817) 478-4300 to learn how we can set your smile up for greater success after tooth extraction.