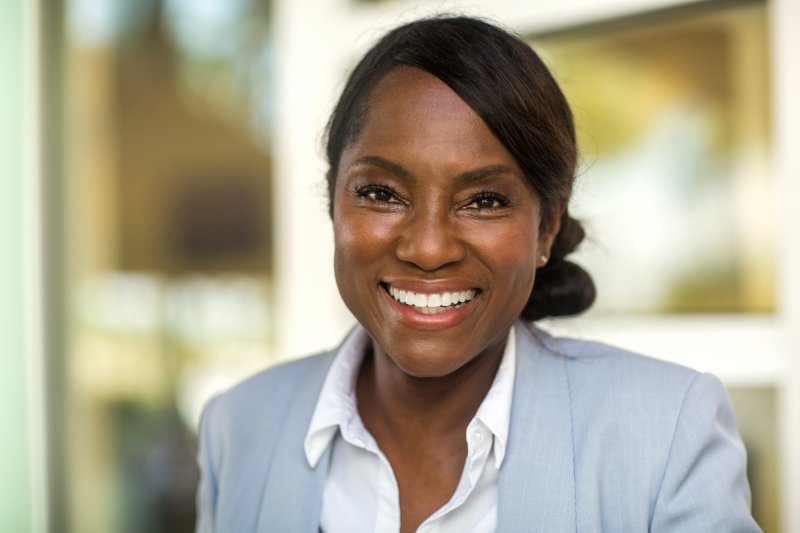 When it comes to receiving dental implants in Arlington, you may be wondering exactly what it will feel like once they are in place. After all, they're made of titanium and mimic the natural tooth root, but there's no way they can feel exactly like a regular tooth, can they? In preparation for your upcoming procedure, a local dentist shares what you can expect once your dental implants are in place.
They Are Comfortable
Once your dental implants fuse with the jawbone, you'll never notice a difference between your real and artificial teeth. Your teeth will remain just as stable, unlike traditional crowns, bridges, and dentures. Implants remain firmly in place and allow for optimal functionality. Not to mention, they will not cause you to worry about your teeth slipping or becoming loose over time.
They Offer Greater Bite Force and Chewing Power
Unlike dentures that only rest on top of the gums and require messy dental adhesive to help hold them in place, especially when eating or speaking, dental implants do not. Instead, their permanent placement inside the jawbone allows for a greater bite force and chewing power, so you can easily eat harder foods that would be impossible with any other tooth replacement option. Dental implants make it possible for you to bite down and chew with ease, minimizing any chances of feeling embarrassed should you enjoy a meal out with family, friends, or colleagues.
They Reduce Irritation
Oftentimes, traditional prosthetics can rub and irritate your soft oral tissues. Over time, the discomfort can cause you to remove the prosthetic in an attempt to find a reprieve from the pain. Typically, this means your prosthetic is not fitting correctly. With dental implants, however, you'll never have to worry about this situation, as they don't rub and form oral sores on your soft oral tissues. Instead, they fit comfortably and correctly into the socket area of your gums, fusing with the bone, and forming a solid foundation for your new smile.
Although there is expected to be some discomfort after undergoing oral surgery with an implant dentist in Arlington, you can expect it to dissipate in a short amount of time, especially if you are taking an over-the-counter medication. However, the dental implants themselves will feel just like your regular teeth, allowing for a comfortable and fully functional tooth. About the Author
Dr. Douglas Baldwin received his education at University of Texas colleges in Arlington and San Antonio. Since earning his dental degree, he has spent years learning about innovative technologies to bring to his patients in North Texas. Studying at the California Implant Institute, he is knowledgeable and skilled with implant dentistry, and he strives to help patients achieve fully restored smiles with the help of dental implants. Not only will he discuss your smile goals, but he'll also go over what you can expect and why these tooth replacement solutions feel so natural when put into place. If you want to replace one or more of your missing teeth, contact us at (817) 478-4300.