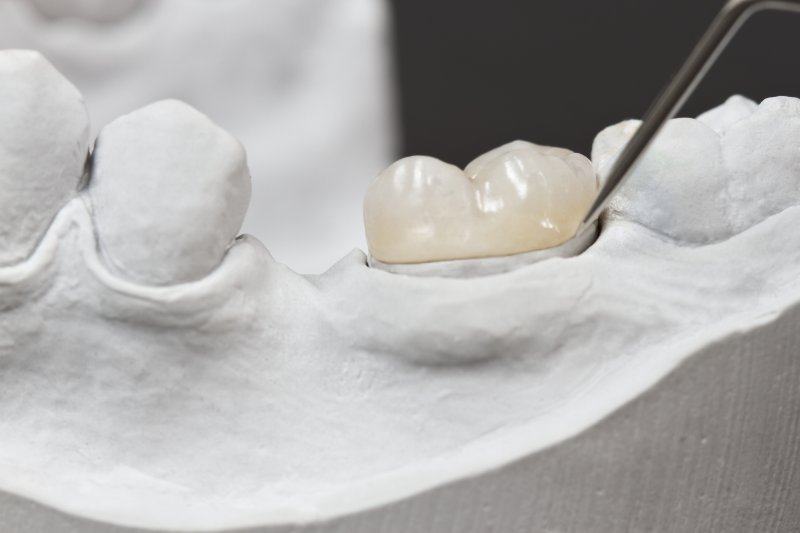 If you recently learned you need a dental crown in Arlington, you may be contemplating putting it off until next year. After all, the holidays are right around the corner and these customized restorations can be costly. Surely it won't hurt to wait a few more months to fix your vulnerable tooth, right? A local dentist shares three reasons why it's best if you go ahead with treatment now instead of waiting until 2022.
You Risk Worsening Oral Health Conditions
When your dentist explains that you need a dental crown, it is because you have a tooth that requires a customized structure to help maintain its structural integrity. When decay penetrates the inner layers of your tooth, it causes it to break down, making it more vulnerable to damage and infection. With a dental crown in place, it creates a tight seal, preventing more serious problems as your tooth strengthens and heals.
By putting off your dental crown treatment, you run the risk of requiring more complex and costly treatment, such as a root canal or even a tooth extraction. As a result, you could be faced with decisions regarding how to replace your tooth, which means expensive care and maintenance over the years.
Your Benefits Expire
Dental insurance benefits don't last forever. In fact, most plans are designed for one calendar year. This means you have 12 months to use your benefits before they expire at midnight on December 31. Any unused funds are then returned to your insurance company and your deductible resets to $0. This can cause you to lose thousands of dollars that are rightfully yours.
While you might prefer to wait until after the holidays to receive your dental crown, it's in your best interest to go ahead with treatment now before you have to pay your deductible again in 2022. Your dental insurance company will pay more for your service as long as you've already met your deductible. This will ensure that you save more money in the long run.
You'll Start 2022 With a Healthier Smile
The last thing you want to do is start the new year off with a costly and timely dental treatment. Instead, you can embrace a new and improved appearance, confidence, and better health by taking care of the problem now. Not only will it start you off with greater peace of mind knowing your weakened tooth is properly protected, but you'll be more likely to make your oral hygiene a priority, which can be a perfect New Year's Resolution.
Don't waste your end of the year benefits. Instead, take charge of your oral health and let your dentist provide optimal protection with a customized dental crown. Once 2022 arrives, you'll be glad you took the time to prepare your smile for a new and exciting year.
About the Author
Dr. Douglas Baldwin and the team at Foundation Dental Solutions are here to not only deliver reliable solutions when you need it most but also provide helpful tips to keep you from losing valuable money and benefits at the end of each year. If you're unsure how to navigate your dental insurance policy or need help to learn if you're covered for a particular treatment, contact us at (817) 478-4300.