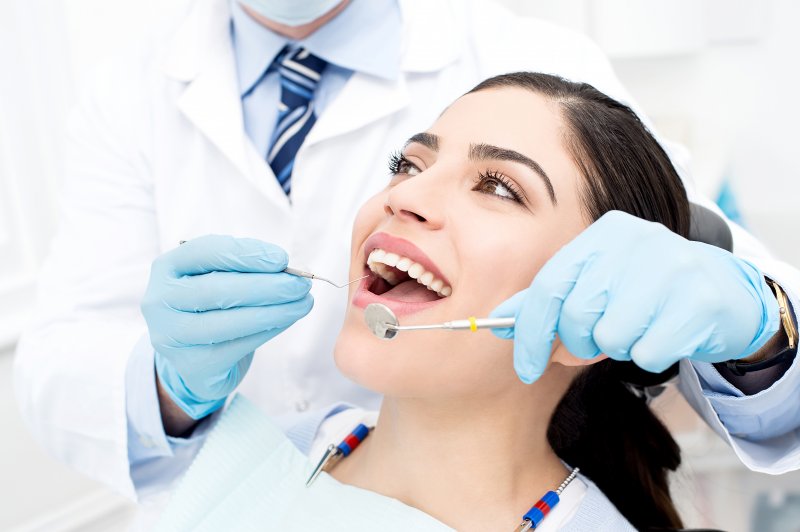 Are you one of the many Americans who fear root canals more than spiders or snakes? According to the American Academy of Endodontists (AAE), nearly 59% of people are more afraid of this common procedure than speaking in public. While the idea of undergoing any kind of dental work sounds unappealing, the truth is you can evade complex and timely procedures with the help of preventive dentistry in Arlington. Learn how your available dental coverage can minimize your risk for severe decay and help you avoid any future root canals.
Preventive Dentistry and Your Insurance
There are many dental benefits in Arlington that come with enrolling in a particular plan. Apart from saving money on more extensive and costly procedures, you also receive preventive care at little or no additional cost. While you are responsible for paying your monthly premium, most insurance companies design their plans to encourage individuals to pursue regular dental checkups and cleanings with an Aetna dentist. This is why many agree to cover 80-100% of the cost for these services.
By using your dental benefits to maintain your six-month dental appointments, you not only take care of your smile right away, but you reduce your risk for more serious issues later on. If your Delta Dental dentist can detect and identify problems from the start, you're less likely to develop decay that will result in a necessary root canal.
Ways to Reduce Your Chances of Needing a Root Canal
Apart from using your dental insurance benefits to see a MetLife dentist in Arlington every six months, there are many things you can do at home that will also reduce your risk for more complicated oral health issues, such as:
Brushing your teeth twice a day with fluoride toothpaste for two minutes. This will help strengthen tooth enamel and combat decay.
Floss at least once before going to bed to remove any harmful particles and bad bacteria.
Rinse with an ADA-approved mouthwash to flush out anything left behind that flossing and brushing missed.
Reduce your consumption of sugary and starchy foods and instead, trade them for healthier alternatives (i.e., leafy greens, lean proteins, low-fat dairy, fruits, vegetables).
Avoid hard candies and foods, as they can damage your teeth and cause your root system to be vulnerable to bacteria.
Ask your Cigna dentist about a customized mouthguard to protect against damage while playing sports or if you grind your teeth at night (bruxism).
Minimize your exposure to acidic drinks and foods, as they can break down tooth enamel.
Seek immediate dental care should you notice any kind of tooth pain or sensitivity.
Give up bad habits that can damage your teeth (i.e., eating ice, chewing on inanimate objects, using your teeth as tools).
Keeping these helpful tips in mind as well as using your dental insurance coverage in Arlington to your advantage will put you on a path to better oral health. In doing so, you'll steer clear of root canals and other complex dental treatments.
About the Author
Dr. Douglas Baldwin is a dentist in Arlington who received his degree at University of Texas colleges in Arlington and San Antonio. He went on to earn a dental degree and has spent years learning about innovative technologies to bring to his patients in North Texas. A staunch advocate of preventive dentistry, he believes in providing patients with an array of services designed to detect and minimize the risk of future oral health problems. If you are unsure how to use your dental insurance benefits to take better care of your smile, contact us at (817) 478-4300 to schedule an appointment.