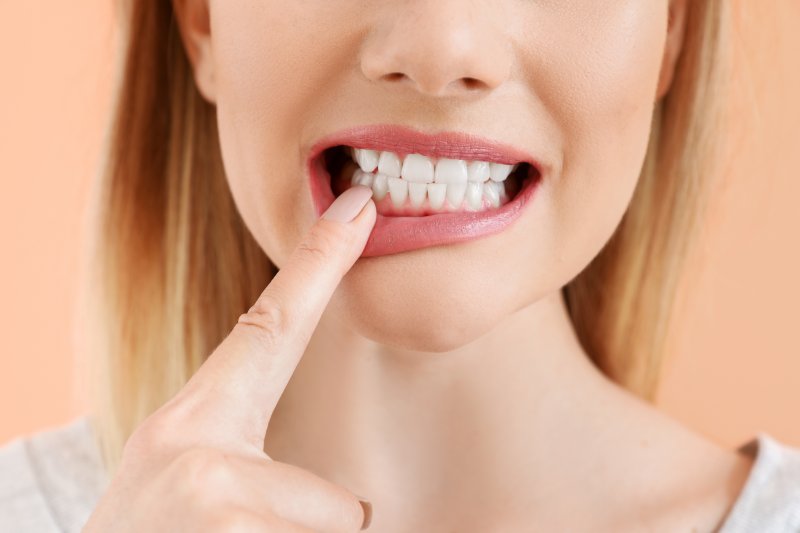 Your tooth enamel is the outer layer that protects against bad bacteria and harmful acids that try to penetrate and cause tooth decay, cavities, and serious infections. Known for its strength and durability, it can withstand the normal pressure placed on it while eating and chewing; however, just because it is the strongest substance in your body doesn't mean it's indestructible. Over time, enamel wear can occur and cause future oral health problems to develop. If you want to minimize your risk and keep your teeth better protected, a dentist shares what you can do to ensure this outer layer doesn't wear away.
Enamel Wear: What Causes It?
Everything from your age, lifestyle habits, and oral hygiene routine can cause this hard outer layer to erode. As a result, your dental health can suffer, causing you to spend additional time and money trying to restore and repair your smile.
Some of the most common reasons enamel wear can happen include:
Certain conditions such as acid reflux
Using a hard-bristled toothbrush and aggressively cleaning your teeth (this can also lead to gum recession)
Using your teeth to open packages and containers instead of finding the right tools for the job
Grinding or clenching your teeth (bruxism)
Jaw and bite misalignment
A highly acidic and sugary diet
What Can Happen Once Enamel Wears Away?
Once your tooth enamel wears away, it will no longer provide the same level of protection as before. You may begin to notice increased tooth sensitivity, making it harder to eat or drink anything hot or cold, and you may notice your teeth appear darker and less vibrant, which may lead you to opt for cosmetic solutions like veneers to restore your smile.
If the interior layers of your tooth become exposed as a result of enamel erosion, you can become more vulnerable to experiencing intense pain because of the nerves that exist in the inner areas of your tooth.
Ways to Prevent Enamel Wear
Unfortunately, once you lose your enamel, you cannot get it back. However, if your enamel is weak, remineralization can help to salvage the existing outer layer. This can be accomplished with fluoride treatments and eating foods that contain high amounts of calcium (i.e., milk, cheese yogurt, etc.).
But if you want to prevent your tooth enamel from wearing away altogether, it is best if you:
Regularly see your dentist in Arlington for six-month dental checkups and cleanings
Maintain good oral hygiene at home by brushing with a soft-bristled toothbrush (or an electric one) twice a day for two minutes as well as flossing at least once a day and rinsing with an antiseptic mouthwash
Never use your teeth as a replacement for a tool
Limit your exposure to highly acidic or sugary foods and beverages
Avoid hard, crunchy foods that can chip and damage your teeth
Keeping these tips in mind will allow you to maintain more of your natural tooth enamel and prevent many of the most common oral health problems.
About the Author
If you're looking to take back your oral health, Dr. Douglas Baldwin and the team at Foundation Dental Solutions can help. Offering preventive services designed to detect problems early on and help patients better maintain healthy teeth and gums, Dr. Baldwin can deliver the results you need to feel good about your smile. When faced with worn tooth enamel, he can offer fluoride treatment and valuable tips to reduce the continued erosion and keep your smile healthy and strong. Contact us at (817) 478-4300 to learn how we can better assist in your oral healthcare journey.