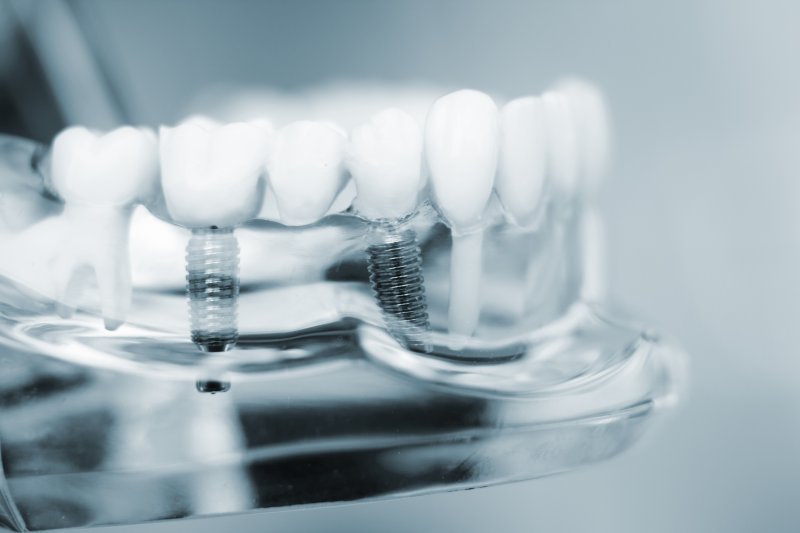 Every patient suffering from tooth loss can expect their dental implant cost to be different. These permanent prosthetics require patients to go through a lengthy process to obtain, and each case is vastly different from the next. If you are thinking about replacing your missing teeth with these titanium posts but feel unsure about how much you can expect to spend, here are 3 contributing factors that your dentist will consider when formulating your finalized price tag for treatment.
Preliminary Dental Treatments
When meeting with your dentist to discuss your eligibility for dental implants in Arlington, it will be necessary to undergo an evaluation to determine if you need preliminary treatments beforehand. Signs of severe tooth decay, gum disease, or a deteriorating jawbone can all lead to the potential for dental implant failure if not caught and treated early on. Should your dentist discover any of these signs during your initial consultation, it will be necessary to undergo periodontal therapy, tooth extraction, or even bone grafting before receiving your dental implants. Having one or more of these treatments will cause your total cost to be a bit higher. However, it will be worth the investment because your implants will have a healthier and more stable environment in which to succeed.
The Number of Missing Teeth
How many teeth you are missing is a large component of the overall cost of dental implant treatment. While a single tooth only requires one titanium post, metal abutment, and a customized crown, an entire arch will require between 4 and 8 implants, abutments, and a full denture. It's natural and appropriate to assume that the more teeth that are missing, the higher the expense because you will need additional dental implants to support your restoration.
Advanced Dental Technology
Advancements in dentistry have come a long way, especially concerning dental implants. When seeing a trusted professional for this type of treatment, you'll want to make sure they are using only the very best equipment and technology to ensure accurate and precise placement. Of course, this also means that your treatment will likely be more expensive. Many dentists now use 3D Cone Beam Scanners as well as guided dental implant surgery, both of which ensure that the planning and placement of these permanent prosthetics is a success. Although there are professionals who do not use these to restore smiles, you will find it is a worthwhile investment to see someone who does simply because you can feel much more confident in the longevity of your smile.
While these are only a few of the many factors that contribute to the cost of dental implants, you now have a starting point as you research how you plan to replace your missing teeth. While dental insurance may not cover the surgical portion of treatment, they may agree to cover your restoration and preliminary treatments. Your dental team can help you navigate the financial side of dental implant placement and help you keep your out-of-pocket expenses low.
About the Author
Dr. Douglas Baldwin is an expert at dental implants. Receiving his degree at University of Texas colleges in Arlington and San Antonio, he went on to earn a dental degree and has spent years learning about innovative technologies to bring to his patients in North Texas. Studying at the California Implant Institute, he is knowledgeable and skilled with implant dentistry and strives to help patients achieve fully restored smiles with the help of dental implants. To learn more about Dr. Baldwin or the services offered at his practice, contact us at (817) 478-4300 to schedule an appointment.