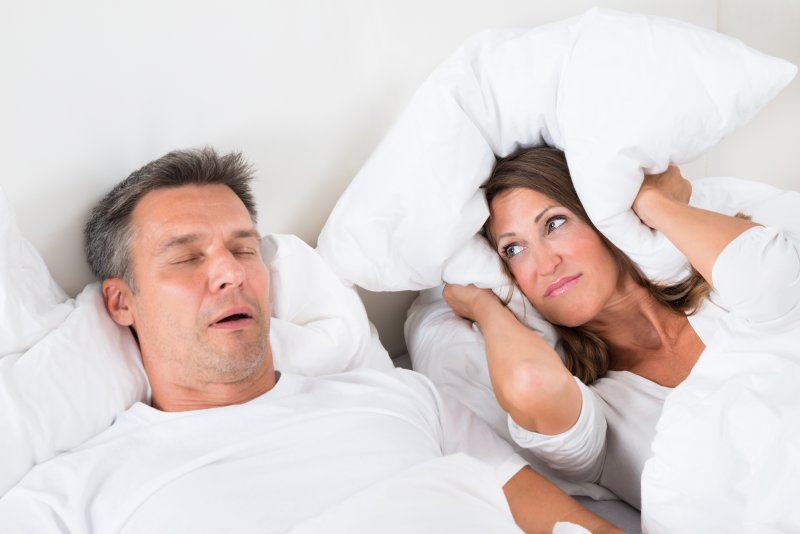 If you are suffering from obstructive sleep apnea (OSA), you may wonder if you'll ever be free of this condition. Untreated symptoms can wreak havoc on your overall health, causing a strain on your personal and professional life. But once you start treatment, is it possible for sleep apnea to go away? A local dentist shares the truth about living with OSA and what you can do to minimize your symptoms.
Does Sleep Apnea Ever Go Away?
Unfortunately, no, your sleep apnea will never actually disappear. The reason is that it is a chronic condition and once you reach adulthood, your anatomy is unlikely to change. While it is possible to undergo various surgeries to alter various aspects of your facial structure, the results prove to be less effective in the end.
There tends to be more hope for children and teenagers who suffer from chronic snoring and sleep apnea because they are not done developing. But even if symptoms cannot be fully reversed, some surgeries and treatments can minimize the symptoms over time.
Ways to Reduce Sleep Apnea Symptoms with Surgery
If a child or teenager is living with OSA, the removal of their tonsils or adenoids can curb various symptoms associated with their condition. An article published in the Korean Journal of Pediatrics titled, "Treatment of Obstructive Sleep Apnea in Children," states that rapid palate expansion, which is the widening of the hard palate, may also be helpful.
One particular surgery that many older teens and adults can try is jaw advancement surgery. Known for being quite effective, it is an intensive procedure that requires the jaw to be broken, repositioned, and put back into place with screws or plates. According to a case report published in the Sleep Science Journal, this procedure is can help resolve symptoms associated with sleep apnea in nearly 80% of people.
Non-Surgical Options to Minimize Symptoms
If surgery is not something you prefer to go through, there are non-surgical methods that will make living with sleep apnea much more manageable, such as:
Incorporating exercise into your daily routine and eating a diet that consists of healthier foods to lose weight. By reducing the amount of fat around your neck, your airway will become less restricted and allow for more proper airflow.
Practicing circular breathing techniques to encourage greater muscle tone in your airway.
Treating allergies with nasal steroids can help to keep your airway open even when faced with congestion.
Seeking sleep apnea treatment in Arlington. This can mean talking to your dentist about oral appliance therapy to help you breathe easier and rest better.
You might also try sleeping with your head raised slightly or on your side to reduce the likeliness of your throat muscles collapsing onto your airway.
While sleep apnea may never fully go away, your dentist can help provide effective treatment and recommend lifestyle changes that will make living with this chronic condition more manageable.
About the Author
Dr. Douglas Baldwin is pleased to offer his patients sleep apnea treatment. With cases rises rapidly because of obesity and other risk factors, he and the team at Foundation Dental Solutions are here to deliver safe and proven oral appliance therapy to help individuals breathe easier while getting the sleep they need. If you are living with symptoms closely associated with sleep apnea, contact us at (817) 478-4300 to learn how we can help.