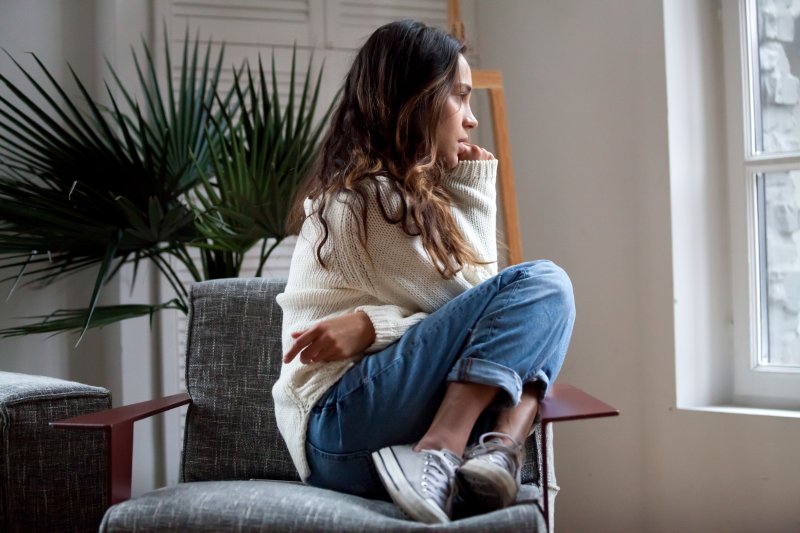 Whether you are aware of it or not, anxiety and sleep apnea are connected. It makes sense if you think about it, as feelings of stress and fear can often keep individuals up at night. It is also possible for someone who experiences sleep apnea and suffers from chronic fatigue to become anxious and worried because of their brain's inability to handle stress. Read on as an expert further explains the connection and what can be done to treat it.
Sleep Apnea and Anxiety: What is the Link?
If you suffer from sleep apnea, you know the difficulties that come with the inability to breathe throughout the night, causing you to wake frequently and feel fatigued the following day. If you also live with feelings of anxiety, the two can create an unfortunate situation that leaves you feeling tired, depressed, worried, and irritable, among many other things.
The reason anxiety and sleep apnea are closely connected is due to the brain. While asleep, this vital organ must be able to "reset." When it is unable to do so, it will negatively impact the way you think, feel, and act toward yourself and others. Apnea that occurs once or hundreds of times each night results in the brain being alerted in such a way that it must alert the body to breathe. This continuous "on" and "off" can alter brain activity and affect its neurochemicals.
Also, if anxiety is a regular aspect of your daily life, the added stress of feeling fatigued can increase your chances of developing an increased heart rate and blood pressure. Essentially, it's a cycle that begs the question, "Which one is impacting the other?"
What You Can Do to Achieve Rest and Positivity
When talking to a sleep expert about your problem, it is important to understand that while both anxiety and sleep apnea are connected, it is best to seek treatment options that address each issue individually.
To address your sleep apnea, you'll likely be recommended for a sleep test that is either conducted in a specialized lab or at home in the comfort of your own bed. The results are then analyzed by experts who can provide a formal diagnosis. At this point, your sleep dentist will provide options for treatment that will help to minimize the symptoms of sleep apnea and help you rest better.
When it comes to treating anxiety, the recommended solutions can vary. From speaking with a licensed counselor to incorporating exercise into your daily routine to spending time each day to meditate or relax, these techniques can help you to de-stress and find more positive aspects in your life.
If your anxiety is brought on by your inability to rest, sleep apnea treatment can help. Once your brain and body can achieve a restful night's sleep, you'll wake feeling happier and more optimistic than before.
If you suspect you are suffering from the symptoms of sleep apnea and are fearful of how it will impact your overall health, don't wait to seek treatment. Find a local expert who can offer effective treatment that will make a difference in your life.
About the Author
Dr. Douglas Baldwin understands the difficulties that can come with sleep apnea. Add in the stress and anxiety that come with daily life, and you may be faced with a situation that feels overwhelming and unbearable. Fortunately, he and his team are trained and equipped to treat sleep apnea and help you achieve a better quality of life. Using proven techniques, Dr. Baldwin can put you on the right path toward feeling better, breathing easier, and resting more soundly at night. If you struggle with sleep apnea and anxiety, contact us at (817) 592-8626.