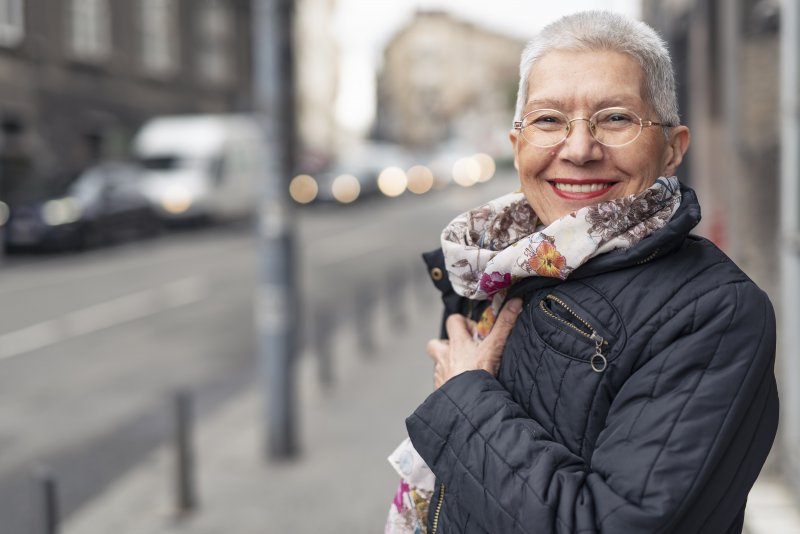 This year has caused many people to reevaluate the way they show their appreciation and love for others. Whether your answer to "What are you thankful for this year" includes health, family, friends, or even your job, you may it beneficial to add dental implants to your list. Why? If you've been living with missing teeth, these superior tooth replacements can offer a host of benefits that cannot be achieved with more traditional restorations. To find out why dental implants can give you even more to be thankful for this year, read on.
They Offer Improved Oral Health
One of the consequences of missing teeth is a weakened jawbone. Each day that passes after losing a tooth, your alveolar bone deteriorates. This, in turn, can cause your actual jawbone to weaken further, resulting in changes to your facial shape and additional tooth loss. By having dental implants put into place, they mimic the natural structure of the tooth, allowing the "root" to continue stimulating the bone, giving it added strength for a firm foundation and fuller facial appearance.
Dental Implants Can Last Decades or Longer
Unlike traditional restorative solutions (i.e. fixed bridge or dentures) that only last a few years before requiring a replacement, dental implants are designed to last decades or even a lifetime. That is if you take proper care of them. Because the titanium posts are surgically implanted into your jawbone, they must fuse with the bone and surrounding tissues in a process known as osseointegration. Once this happens, they are firmly in place, allowing you to focus more on enjoying your smile for a longer period of time.
You Can Eat the Foods You Love
With dental implants, you are not restricted as to which foods you can eat. Traditional dentures can slip or fall out and often require a messy, sticky adhesive to keep them firmly in place. By choosing dental implants, you can eat all your favorite holiday foods this Thanksgiving and forgo the need to swallow continuously just to keep your restoration in place.
You Can Feel More Confident
Dental implants are not only great for enhancing your overall aesthetic. They can also boost your confidence, allowing you to feel more comfortable smiling and talking among family and friends. Preparing for your family's annual holiday photo shoot? You can forget hiding behind your hands or avoiding the camera altogether. Instead, your implants will look and feel completely natural, giving you the chance to show off an authentic smile that you'll be pleased to see in pictures from now on.
When it comes time to determine what it is you're thankful for this year, don't hesitate to express your gratitude for your dental implants.
About the Author
Dr. Douglas Baldwin wants your smile to be stable, sturdy, and long-lasting, which is why he is an advocate for the dental implant process. Receiving his degree at University of Texas colleges in Arlington and San Antonio, he went on to earn a dental degree and has spent years learning about innovative technologies to bring to his patients in North Texas. Studying at the California Implant Institute, he is knowledgeable and skilled with implant dentistry and strives to help patients achieve fully restored smiles with the help of dental implants. To learn more about Dr. Baldwin and how you can get started on the path to a greater smile (the right way), contact us at (817) 478-4300.