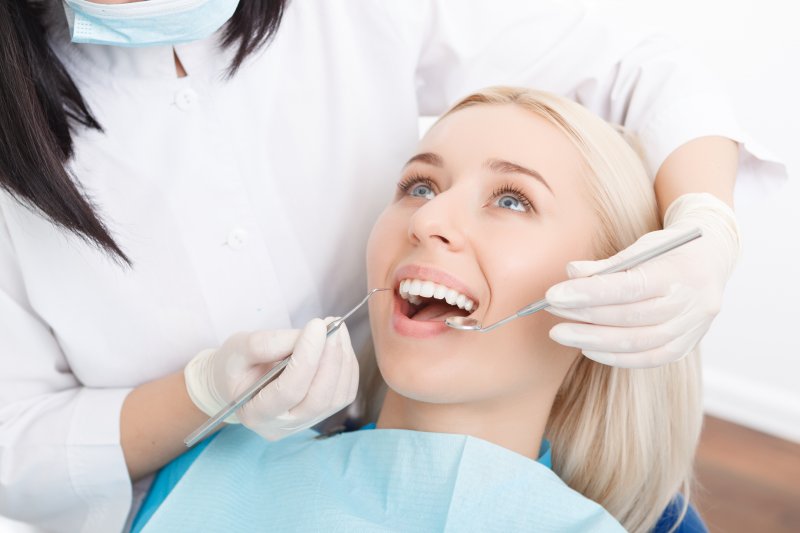 If you are like most people, work, school, family, and additional obligations can often take precedent over your dental health. Trying to find the time to devote to getting your teeth cleaned can be a chore, but fortunately, it doesn't have to be. Instead of scrambling at the last minute to try and see your dentist before the end of the year for a dental checkup, try the following tips that will help you move through the process of keeping your next appointment.
Choose a Time of Year That is Less Chaotic
While this might not always be easy, there are likely various times throughout the year that are less chaotic than others. For example, holidays and back-to-school tend to keep people quite busy. If you want to avoid the added pressure that often comes with these events, it's best if you schedule your dental visit during slower months. It's possible that during the early or middle part of summer, you have greater flexibility, allowing you to take care of your oral health. No matter when you choose, simply make sure to look over your calendar and select a time of year that works best for you.
Schedule Your Next Appointment Before You Leave
Most dental office staff members are trained to ask this question before you leave, "Would you like to go ahead and schedule your next appointment?" If you are asked, always take them up on this offer. Why? Because then you won't have to worry about remembering to do it later. With so much going on in your life, the likeliness that you'll suddenly think of scheduling your next dental appointment while brushing your teeth is slim. Allowing your dental team to take care of this for you is one less thing you'll need to worry about later.
Also, it's best if you ask whether they will call you closer to your appointment time to remind you of your visit. If not, make sure you have a way to remember this important date and time.
Use Your Calendar
No matter if the front desk staff member says they will call you with a reminder one or two weeks out, always insert your dental appointment into your calendar. Nowadays, nearly every phone has a calendar app. By quickly plugging it into your mobile device, you can rest easy knowing you're scheduled for your next visit. Plus, if it's already in your phone's calendar, you can more readily view your availability and accept or decline a meeting or another appointment.
Your dentist understands life can get busy, but if you want to avoid the potential for worsening oral health problems in the future, it's best to incorporate these tips and maintain your regular dental visits.
About the Author
Want to ensure your dental health remains in optimal shape? At Foundation Dental Solutions, Dr. Douglas Baldwin and his team of experts will go above and beyond to help you with the scheduling process as well as provide helpful tips to make sure you don't miss your next appointment. With a strong focus on preventive care, it is important that you keep these six-month visits and avoid many of the most common problems down the road (i.e. tooth decay, gum disease). If you're ready to get serious about your oral health, contact us at (817) 478-4300.