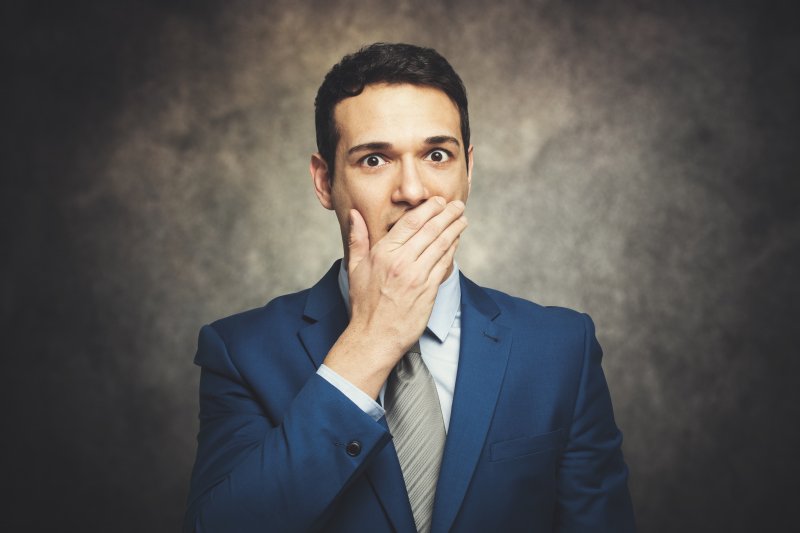 Has it been a year or more since your last visit to the dentist's office? Do you worry that your teeth and gums may be negatively impacted by your decisions when it comes to skipping a dental cleaning? Unfortunately, brushing, flossing, and rinsing at home can only do so much. Seeking professional help to remove plaque-causing bacteria and ensure no abnormalities are forming in your oral cavity are necessary to achieve optimal oral health. This article looks at the potential consequences you can face by choosing to forgo your regular dental appointments.
The Development of Cavities
Probably considered the most obvious repercussion of missed dental visits, cavities can easily begin to form if more advanced dental services are not performed regularly. Over time, brushing and flossing will be unable to remove the plaque and tartar building on your teeth and around your gum line. As a result, you may begin to experience pain and/or sensitivity. As the bacteria break down, it will penetrate the enamel and dentin layers. Should it enter into the innermost layer (the pulp), you can expect more serious problems to occur that will result in a root canal or possible tooth extraction.
You Become a Victim of Gum Disease
If the soft tissue surrounding your teeth becomes red, inflamed, or begins to bleed while brushing and flossing, you are in the early stages of gum disease (gingivitis). This bacterial infection will, over time, begin to attack the bone and teeth if allowed to progress, causing gum pockets to form and bone to deteriorate. Your teeth may even begin to loosen, and the infection can enter into your bloodstream, causing problems to develop in your brain, heart, kidneys, lungs, and other vital organs.
With frequent visits to your dentist's office, you can avoid gum disease because your dental hygienist will remove the plaque and tartar that put you at risk for inflammation and infection in your soft tissues.
Additional Time and Money Spent on Complex Treatments
When you choose to skip out on your dental appointments, you are setting yourself up for the potential for more complex restorative treatment in the future. What starts as a minor problem that can be easily treated with regular dental visits can quickly escalate into more serious issues that involve everything from periodontal therapy to tooth replacement. This means more of your time and money is spent in the dentist's chair getting treatment that could have been prevented in the first place.
Loss of Valuable Benefits
If you have dental insurance, you agree to pay a monthly premium for access to your benefits. Unfortunately, for most plans, these are only good for one calendar year. When you avoid seeking dental care on a regular basis, you are losing thousands of dollars in unused benefits. This means the money the insurance company allots for preventive care and other more advanced restorative services (i.e. annual maximum) is returned to the insurer at the end of the year, causing you to pay for a plan that you don't use.
If you want to prevent a decline in your oral health and keep more money in your pocket at the end of each year, it's time to take back your smile and reach out to a member of your dental team for help.
About the Author
Dr. Douglas Baldwin is an advocate for preventive care. Believing early detection is the most effective way to combat tooth decay, gum disease, bad breath, and oral cancer, he and his team at Foundation Dental Solutions want all patients to keep their regular six-month dental appointments as well as practice good oral hygiene habits at home. Not to mention, the added benefits of fluoride treatment, dental sealants, and other preventive solutions can make a big difference in avoiding more timely and costly care in the future. If you are overdue for a dental checkup and cleaning, contact us at (817) 478-4300.