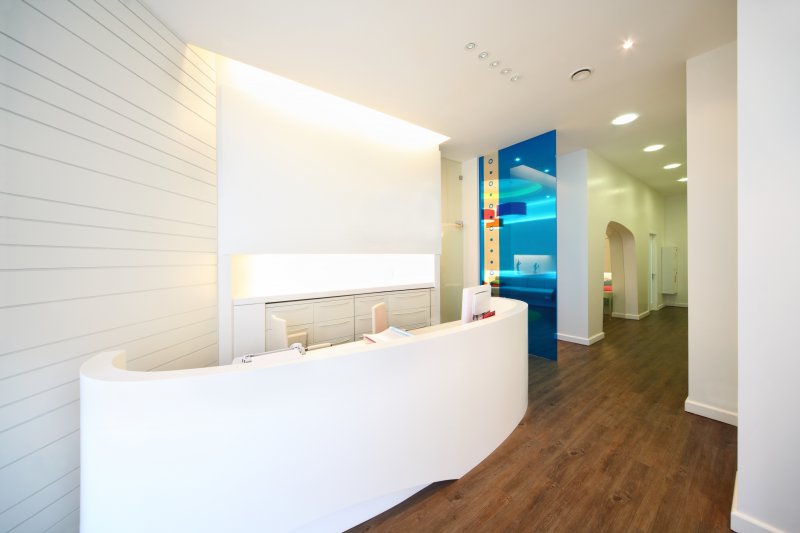 Have you noticed a difference in the way your dentist's office looks? In the past, there were magazines, a beverage station, and maybe even available tablets for you to look at while seated in the lobby. But now, your dentist in Arlington has spaced seating, no available play area for children, and no reading materials for you. Why the sudden change? Read on to learn how COVID-19 has caused many dental professionals to employ infection control measures and rethink patient amenities.
Does COVID-19 Live on Surfaces?
With the outbreak of COVID-19 in early 2020, dentist's offices throughout the United States began implementing recommended guidelines and protocols from nationwide health and safety officials. While research shows that the virus is easily transmitted through coughing, sneezing, and possibly even breathing near others, thus the reason for face masks, the question remains, "Can COVID-19 be spread by touching various surfaces?"
Researchers are still looking into this issue, but it is believed that you can contract the virus if you touch your eyes, nose, or mouth after coming into contact with a contaminated surface.
Through various tests and studies, it is possible for the virus to remain on an object's exterior for the following amount of time:
Plastic and Stainless Steel: 3-7 days
Copper: About 4 hours
Paper and Glass: About 4 days
Cardboard: 24 hours
Wood: About 2 days
What is Your Dentist Doing for Infection Control?
To prevent the spread of harmful bacteria and viruses, your dentist in Arlington is abiding by new health and safety protocols to control the possible transmission and better protect both staff and patients. From the removal of all reading materials, play areas and toys, and even additional seating in the lobby, these once welcomed amenities are unfortunately no longer possible right now. This helps to decrease the number of germs being spread from person-to-person.
You can also expect additional safety measures, including:
Increased sterilization of all dental instruments. If it cannot be disposed of after a single use, it will be heat and pressure-cleaned between patients.
Wiping and sanitizing all instruments, equipment, and frequently touched surfaces after every patient.
Available hand sanitizing stations to allow patients to disinfect their hands.
A deep cleaning performed every night to ensure a healthy and safe environment for patients and staff the next day.
Laundering items that cannot be disposed of (i.e. lab coats, work scrubs) to avoid the spread of bacteria and viruses.
While it may not be as appealing or appear as welcoming, your dentist is taking these precautions to ensure your safety. If you would like to help do your part, contact a member of the dental team to inquire about steps you can take before arriving for your appointment.
About the Author
Dr. Douglas Baldwin wants you to feel safe and comfortable when returning to his office for dental work. Whether you need a regular checkup and cleaning or elective treatment, he and his team at Foundation Dental Solutions are taking added precautions to keep everyone informed about changes and guidelines as it pertains to staff-patient interaction. While the initial phase may present some challenges, we believe the steps we're taking will decrease the chances of contamination and the spread of COVID-19. To find out what we're doing to minimize risk, contact us at (817) 478-4300.