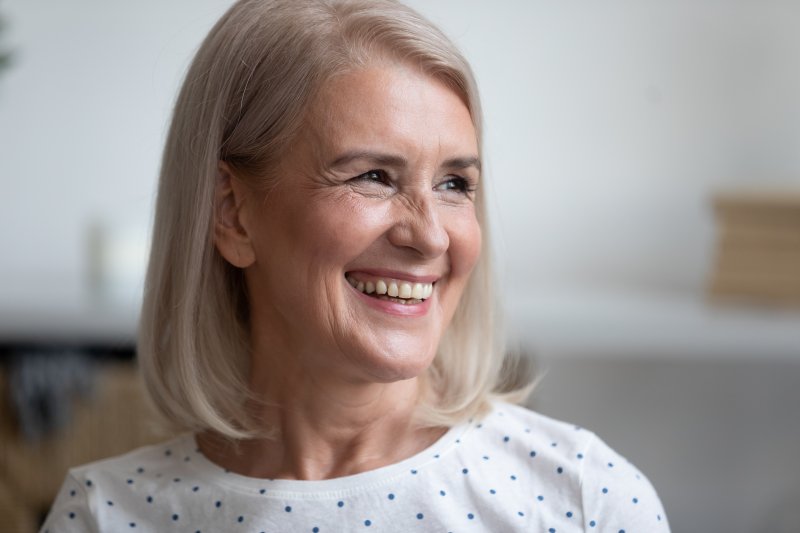 In today's world, everything is designed to be at our fingertips instantly. What once took an hour now takes only minutes. Snail mail has been replaced with e-mail, the internet is a click away when using a smartphone, and you can now forgo long lines at the grocery store and instead, shop online and opt for pick-up. But that's not all…people are also looking for ways to improve health care response and recovery times. One example of this is teeth in a day. With patients who have missing teeth, they don't want to wait months to receive a complete smile. Instead, they want it the same day they arrived for treatment. But is it possible? Before you quickly dial your dentist's office for an immediate appointment, spend some time learning about its possibility and how you can get a new and improved smile.
What Are Teeth in a Day?
While some people believe that teeth in a day are a myth, the reality is that, technically, it's not. What it actually means is that individuals who have an entire arch of teeth that need to be removed can have implants immediately placed and receive temporary dentures to create a "complete" smile.
Okay, but why would teeth in a day be a bad thing?
For one, it is necessary to create a stable foundation, which means ensuring your implants fuse to the jawbone and surrounding tissues. It's also necessary that your customized denture is created by qualified professionals who can ensure a comfortable fit.
Dental implants are a costly investment, so you certainly don't want to rush the process and be left with an ill-fitting restoration that now requires additional time and money to fix. Not to mention, if your implants are not fully fused, this can create problems with the lifespan of your smile, leaving you with loose posts and a less-than-stable denture.
What is the process of receiving dental implants?
To ensure your smile maintains its stability and functionality for an extended period of time, you must follow the process and commit to the timeline. First, you'll need to schedule a consultation with your dentist to receive a full examination. At this time, they will determine if you are a qualified candidate. If teeth need to be extracted, you can expect it to take longer to receive your implants, as you will need to have your teeth removed and allow for recovery time.
Once you've fully recovered from your tooth extraction, your dentist will begin the process of placing your dental implants. Depending on the number you need, it is likely between 4 and 6 implants will be placed along your jawbone, creating a solid foundation for your custom denture. After 3-6 months of recovering at home and allowing the implants to fuse with the bone and tissues, you will return to have your final restoration put into place.
While it can take a substantial amount of time to receive your new and complete smile, the results will prove worthwhile. Dental implants are designed to last 30+ years with proper care, so you can be looking at enjoying your smile for a long time. When you don't have to worry about continuous dental visits for relining or replacing your dental prosthetic, you will find that several months of waiting is well worth it in the end.
About the Author
Dr. Douglas Baldwin wants your smile to be stable, sturdy, and long-lasting, which is why he is an advocate for the dental implant process. Receiving his degree at University of Texas colleges in Arlington and San Antonio, he went on to earn a dental degree and has spent years learning about innovative technologies to bring to his patients in North Texas. Studying at the California Implant Institute, he is knowledgeable and skilled with implant dentistry and strives to help patients achieve fully restored smiles with the help of dental implants. To learn more about Dr. Baldwin and how you can get started on the path to a greater smile (the right way), contact us at (817) 478-4300.