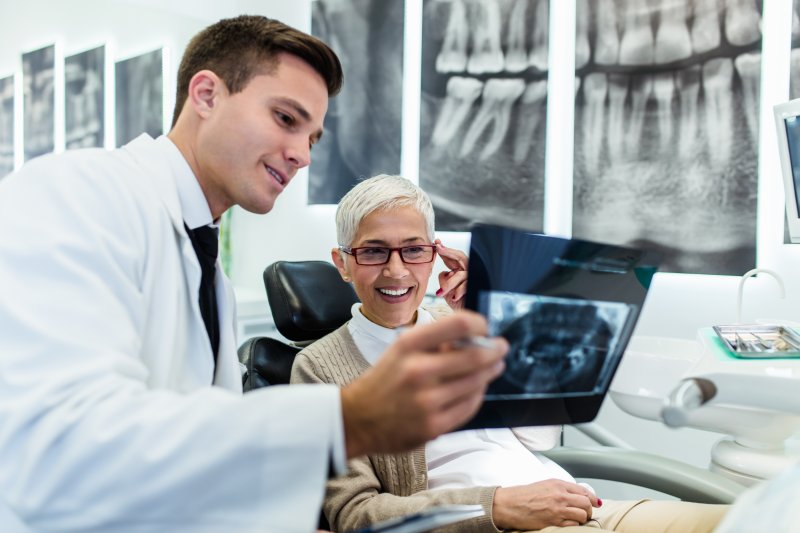 Advancements in dentistry have made it possible for individuals who have experienced tooth loss to have fully restored smiles that not only look and feel completely natural but also improve one's oral health. Dental implant placement has a high success rate, which is one of the reasons they're so popular; however, there are instances when failure can occur, and when it does, you need a qualified professional who can help. To prevent further damage to your oral health, discover why it's necessary to seek dental implant salvage from a reputable dentist.
The Real-Life Scenario
To help you better understand how impactful dental implants can be to a person's oral and overall health, here is the real-life story of a 34-year old individual named Kwok Lee who knocked out his front teeth when he fell off his skateboard.
Receiving a referral for a dentist at King's College Hospital, Lee learned of an alternative option to dentures – dental implants. Having never heard of them, he went in assuming he would be fitted with dentures to replace his missing teeth. Luckily, after having the implant posts surgically placed into his jawbone, he spent several months healing at home before going back to have three porcelain crowns attached to the posts.
As a young person faced with the potential of having to wear dentures for the rest of his life, dental implants offered him a more stable, permanent solution that doesn't inhibit his ability to eat, chew, or speak. They've truly made a difference in his life.
This tooth replacement solution is designed to last decades, if not a lifetime, which is why when problems occur such as implant failure, it is crucial to see someone who is knowledgeable and trained at handling the matter.
Why Does an Implant Fail?
Dental implant failure is extremely rare. Fortunately, 95% of implant placement procedures are successful. However, depending on how well the patient cares for their implants and their overall health, it can determine whether their new smile will succeed or fail.
If you're wondering why an implant fails, it can be because of any of the following reasons:
Improper bite
Teeth grinding
Stress or increased pressure on the implant
Poor oral hygiene
Lodged food between teeth
If dental implant failure occurs, your dentist should be able to identify signs, such as a loose implant, tissue swelling, or difficulty chewing or biting. After assessing the situation, he will determine how best to remedy the issue, whether it is replacing the restoration (i.e. crown, bridge, denture) or removing an infected implant, allowing it to heal and then replacing it.
Why Seeing a Reputable Dentist is So Important
When having dental implants placed, seeing a reputable dentist who is properly trained and qualified to place them will not only ensure you achieve desired results, but you will also be less likely to experience problems. Improper implant placement can result in the need for dental implant salvage, especially if the placement leads to increased pressure placed on the implant. When looking for a qualified dental professional, make sure you take the time to do your research. Look for the following:
Qualifications
Experience
Testimonials from satisfied patients
Keeping these factors in mind will give you peace of mind when seeking treatment to restore your smile. Dental implants can be one of the best investments you'll ever make, but before you settle on just anyone to replace your missing teeth, make sure you are comfortable and confident with your chosen dental professional.
About the Author
Dr. Douglas Baldwin is an expert at dental implant salvage. Receiving his degree at University of Texas colleges in Arlington and San Antonio, he went on to earn a dental degree and has spent years learning about innovative technologies to bring to his patients in North Texas. Studying at the California Implant Institute, he is knowledgeable and skilled with implant dentistry and strives to help patients achieve fully restored smiles with the help of dental implants. He also offers dental implant salvage to patients who seek him when implant failure occurs. To learn more about Dr. Baldwin or the services offered at his practice, contact us at (817) 478-4300.