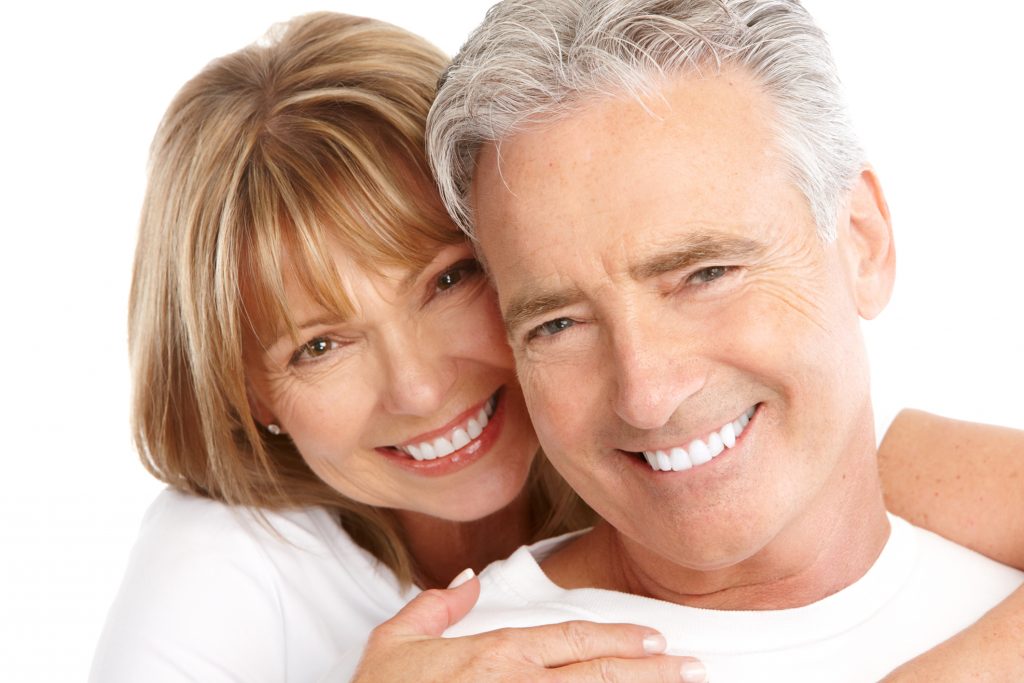 If you've always thought that dental implants were for patients needing to replace only one or two missing teeth, well, think again. Dental implants in Arlington are frequently used to give denture wearers the same sense of security. Let's take a look at how dental implants are used with both partial and full dentures.
What are Implant-Retained Dentures?
Unlike removable dentures that depend on adhesives and the natural suction in your mouth in order to remain in place, implant-retained dentures offer the most secure retention and help maintain your natural bone. In this way, you'll never have to worry about your dentures slipping when you're in the heat of conversation or clicking as you enjoy a good meal. 
Dental implants are surgically embedded in your jaw, bonding with the surrounding bone tissue just like a tooth root. Made of the biocompatible metal titanium, implants become almost a natural part of your jaw.
What Types of Implant-Supported Dentures Are Available?
You and your dentist in Arlington will decide which kind of implant-supported denture is best for you. You may select a removable implant overdenture. In the morning, you snap these on to the implanted posts in your jaw and remove them at night for cleaning and soaking.
Alternatively, you and the dentist may decide that a fixed denture is a better match to your lifestyle. In this case, dentures are bolted to the implants with titanium components, and only your dentist will be able to remove them.
The Benefits of Implant-Retained Dentures
Because dental implants substitute for teeth roots, implant-retained dentures come with several benefits that standard dentures requiring adhesive do not offer.
First, they will not slip no matter whether you are talking, eating, smiling, laughing or coughing. Try saying that if you're still using denture adhesive.
In addition, dental implants can stand up to strong chewing force. Therefore, you'll be able to enjoy many different kinds of foods. Implant-retained dentures are also more comfortable because they are structurally complete, replacing teeth roots and crowns.
Finally, you can get rid of that bad tasting and sticky denture adhesive if you have implant-supported dentures. Now there's something to smile about!
If you would like to learn more about implant-retained dentures, or if you're ready to find out if these tooth replacements are right for you, then contact your dentist today.
Meet the Doctor
Dr. Douglas Baldwin is a family and cosmetic dentist in Arlington, Texas. He and his team provide a complete menu of dental services to patients of all ages, including implant-retained dentures. Call Foundation Dental Solutions today to schedule an appointment.