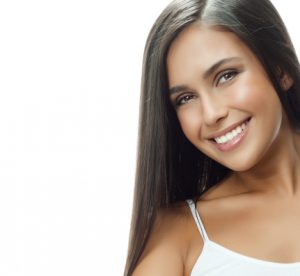 Let's be honest—even when you're Christmas gift shopping, a deal feels great! Well, have we got a deal for you! Right now you can take advantage of our Whitening Special for the Holidays. For only $150, you or a lucky person on your gift list will get custom mouth trays and two tubes of whitening gel. Dr. Baldwin will also complete a limited exam in order to determine if there are any restorative needs that need to be taken care of before teeth whitening.
How Does Teeth Whitening Work?
The whitening gel we give you contains an active bleaching ingredient, usually carbamide peroxide or hydrogen peroxide. At a concentration of 10 to 22 percent, the bleach is able to remove stains from the enamel surface of your teeth as well as those that have penetrated deeper into the dentin layer.
What is the Whitening Procedure?
The bleach does most of the work. All you have to do is fill each one of your custom-fitted mouth trays with the gel we provide and wear them according to Dr. Baldwin's instructions.
Depending on how stained and discolored your teeth are, he'll be able to tell you how long to wear the trays. Most people wear them for 30 minutes to an hour every night for two weeks. Improvements may be noticeable after the first couple of applications, but your whitest smile will present itself after a full course of treatment.
With your mouth trays and whitening gel at home, you'll also be able to give your smile a touch-up treatment whenever you notice new staining.
How Can You Prevent New Stains?
After you've completed the two-week course of teeth whitening, you'll want to keep your new smile dazzling for as long as possible. To do that you should first and foremost avoid the foods and beverages that lead to staining—coffee, tea, red wine, sports drinks, berries, tomato sauce, chocolates and the like can cause tooth discoloration.
Another important step you can take is to eliminate tobacco use. Whether you smoke or chew, all tobacco products contain nicotine, which can leave teeth looking an unsightly shade of yellowish brown.
Of course, brushing and flossing are critical to maintaining a clean and white smile. Choose fluoride toothpaste that is mildly abrasive to remove stains. Also, regular professional dental cleanings by your cosmetic dentist or hygienist are a good way to keep your smile healthy and bright.
Take advantage of our teeth whitening special for the holidays!
Meet the Doctor
Dr. Douglas Baldwin is a family and cosmetic dentist in Arlington, Texas. He and his team provide a complete menu of dental services to patients of all ages. Call Foundation Dental Solutions today to schedule an appointment.