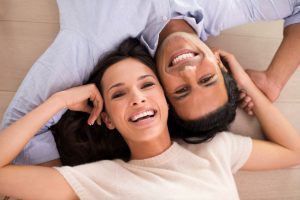 These days, it's not so easy to get a high quality service that's free and doesn't also come with a lot of strings attached. But if you're dealing with missing teeth or are frequently exhausted and wonder if you may have sleep apnea, your dentist in Arlington, Dr. Douglas Baldwin, is happy to offer free consultations! That's right — you're welcome to come in and learn whether or not you are eligible for dental implants, or whether sleep apnea therapy is just what you need, without paying a thing.
Your Options in Tooth Replacement
It doesn't matter how you came to have missing teeth. If you have a gap in your smile or are on the brink of losing teeth, the important thing is that you have them replaced as soon as possible. Dr. Baldwin offers a number of options in tooth replacement, and the one that is right for you depends on the location of the missing teeth, your oral health, how long the teeth have been missing, and other factors.
During a free consultation at Foundation Dental Solutions, we will evaluate your candidacy for dental implants first. The best option in tooth replacement, dental implants are a comprehensive solution that give you back your missing tooth as well as its supporting root. Free consultations include capturing a complete 3D image of your jaw, which we will use to determine if there is enough healthy bone structure to support the dental implants.
If dental implants are not the best option for you, dentures fill in the gaps left by a significant number of missing teeth. Dr. Baldwin offers something we call "Simply Stunning Dentures," a superior, natural-looking option in prosthetic teeth!
Sleep Apnea Treatment
As many as 22 million Americans suffer from sleep apnea. Because the symptoms are similar to other conditions affecting sleep, like depression or anxiety, sleep apnea often remains mis- or undiagnosed. But if you are dealing with persistent fatigue or exhaustion, chronic snoring, daytime confusion, and other symptoms of poor sleep, you need to have a sleep evaluation. Dr. Baldwin helps patients identify their sleep problems and overcome sleep apnea at long last! It all begins with a free consultation.
If you are dealing with mild to moderate sleep apnea, treatment with a small, portable oral device can help. The oral appliance is far preferable to CPAP, the traditional therapy for sleep apnea, which requires patients to wear a bulky facial mask that is hooked up to a noisy machine. A removable oral device is like a small mouthguard that works by repositioning the lower jaw and tongue to keep the airway open during sleep.
Take our initial sleep disorder evaluation to determine whether or not you should schedule a (free!) consultation for sleep apnea.
Come See Us Today!
If you are missing teeth or suspect that you have sleep apnea, there is really no excuse not to get a free consultation from your dentist at Foundation Dental Solutions. Let's find the best solution for your situation! Request a consultation with the dentist in 76016 today.