The Cost of Dental Implants – Arlington, TX
Make a Valuable Investment in Tooth Replacement
If you're dealing with tooth loss, then replacement is essential—not only for the sake of your smile, but for your oral and general health, too. There are several options, but the one that is the most lifelike is a dental implant While it's true that dental implants do cost a bit more than a crown and bridge or dentures, they are worth the investment. Unlike those other prosthetics, dental implants can last for decades. In fact, if you are careful about oral hygiene at home and you see Dr. Baldwin regularly for checkups, then your dental implants could last a lifetime. Learn more about the cost of dental implants in our Arlington, TX dental office on the page below.
The Cost Breakdown of Dental Implants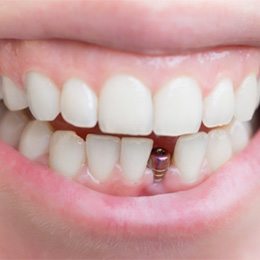 When you consider the overall cost of dental implants, there are several factors to include. First, there is the cost of the implant itself and the number that you require to solidly hold your new teeth in place.
Secondly, you must also factor in the cost of implant surgery. Fortunately, your dentist in Arlington is able to perform the procedure right here in our dental office. You won't need to be referred to an oral surgeon, which could increase your cost.
Finally, there is the price tag on a new tooth restoration. Depending on how many teeth you are replacing, you'll either need a dental crown for a single tooth, a fixed bridge for several or a full denture to replace an entire row of teeth. Obviously, these vary in price and will affect your total expense.
Preparatory Procedures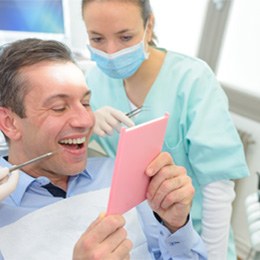 However, before you even get to the point of replacing teeth with dental implants, a preparatory procedure may be required. Some patients need teeth removed or bone and soft tissue grafts before implants can be placed. The costs for these types of procedures are highly dependent on each individual case and, therefore, vary widely. If you have dental insurance, check with your administrator or the human resources representative at work. Some plans do partially cover the cost of these procedures.
Paying for Dental Implants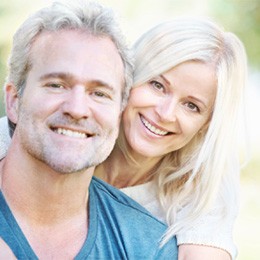 At Foundation Dental, we work with all PPO insurances. Although dental insurance does not often cover the cost of dental implants, yours could provide benefits for the preparatory procedures you need as well as the tooth restoration. In addition, we'll be glad to help you apply for financing through CareCredit, a third-party healthcare financier, or Lending Club, which offers longer terms and better rates for extended payment options.