Dental Implant-Retained Bridges – Arlington, TX
A Prosthetic that is Comfortable and Natural Looking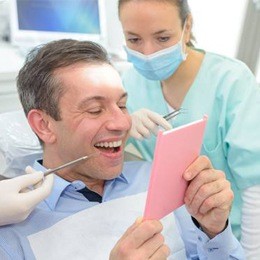 If you are missing two to four consecutive teeth, then dental implant-retained bridges from our Arlington, TX dentist may be the most comfortable and natural looking solution. This prosthetic is similar to a standard dental bridge except that it is supported by implants instead of natural teeth. Read on to learn more about this treatment that Dr. Baldwin offers his patients in Arlington.
What is a Dental Implant-Retained Bridge?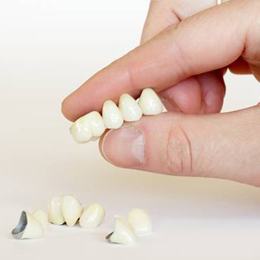 A bridge has long been used to replace one or more consecutive missing teeth. Replacement teeth are fused to two dental crowns--one on both sides of the false teeth or pontics—and the crowns are cemented to healthy teeth, which secure the fixed bridge.
An implant-retained prosthetic is similar to a traditional bridge in that it works by suspending replacement teeth across the gap between healthy teeth. But instead of being supported by abutment teeth, it is anchored to two dental implant posts. The bridge's crowns are then attached to the implants' abutments. If there isn't enough bone to place and support the dental implants, the bone can be built up with a bone grafting procedure before the actual implant procedure begins.
The Advantages of a Dental Implant-Retained Bridge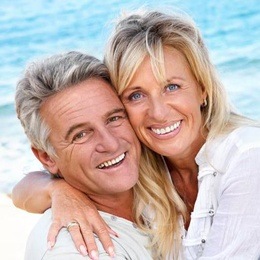 What makes an implant-retained bridge better than a traditional one? The same things that make dental implants better than other tooth replacements.
A dental implant stands in for both the root and crown of a tooth. Therefore, it resembles a natural tooth more closely. Likewise, an implant-retained bridge has posts that replicate roots as well as false teeth that stand in for the crowns of missing teeth.
In addition, having implants in your jaw helps you look younger. When you are missing teeth, you are also missing roots. Without these, your jawbone lacks the stimulation necessary to encourage healthy new bone tissue growth. As a result, the bone begins to melt away, making your face look sunken and older.
This doesn't only happen when you are missing teeth for some time. Having a traditional bridge that rests on top of natural teeth and your gums can also lead to bone resorption. And unlike a standard bridge that must be attached to other teeth in order to remain in place, an implant-retained bridge stays in place without impacting other teeth.
How Long Does the Dental Implant-Retained Fixed Bridge Tooth Replacement Process Take?
Receiving an implant-retained bridge typically happens over the course of several months. Once the dental implants are placed, three to six months are needed for healing. During this time, the implants and surrounding bone tissue fuse to form a secure foundation for the bridge.
With proper oral hygiene care at home and regular dental checkups, your implant-retained bridge can last for decades.